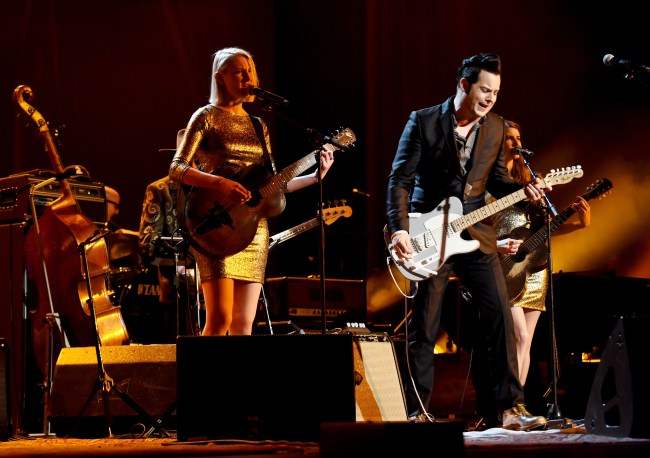 In December, someone on Craigslist tried to sell pubes supposedly from the illustrious groin of Elvis Presley. This musically-themed auction probably (I hope) didn't go so well for all parties involved. However, another Presley item up for grabs was sold at auction in January — the famous singer's first single.
The buyer's identity was undisclosed at the time, but the latest issue of Billboard has the scoop — it was guacamole enthusiast Jack White:
In January 2015 it was announced that an unknown Internet bidder won the single with a staggering $300,000 bid. Turns out, that was White.
That's right, folks. Presley's first two recordings ever — covers of "My Happiness" and "That's When Your Heartaches Begin" — was slated to nab around $100,000. White bought it for three times that amount.
But before you get angry at White for his apparent attempt to improve his otherwise ruined guacamole recipe, consider his intent. Instead of filing the record away in storage with a plethora of other purchased items, the singer and record store owner wants to do something else:
"This," White announced, "is the first recording ever made by Elvis Presley. On Record Store Day," he told a crowd of his employees, "Third Man Records will issue this on vinyl."
Nice job, Jack. Here's to the vinyl's release on Saturday, April 18.
(Via Billboard)