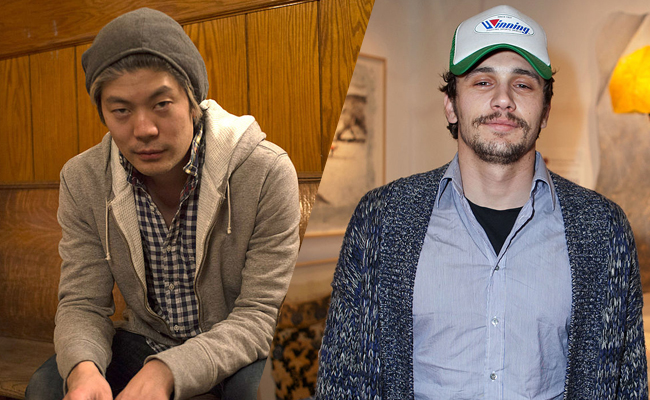 It seems like there may be a time in the future when this headline is out of date, and calling James Iha the ex-Smashing Pumpkins guitarist is no longer applicable. Smashing Pumpkins ringleader Billy Corgan – inspiration to bald, brooding men everywhere – has seemed to bury the hatchet with Iha, and maybe a proper Pumpkins reunion could be in the works. In the here and now though, James Iha is still the ex-Smashing Pumpkins guitarist, he still has cool hair, and he'll be scoring James Franco's Lifetime film Mother, May I Sleep with Danger?
Franco's latest movie on his ever-growing list of random credits is a remake of a 1996 TV movie with the same title starring Tori Spelling and Ivan Sergei. Those actors will be back, with Franco and Leila George seemingly taking the lead roles. The original version of Mother, May I Sleep With Danger? focused on a creepy boyfriend who may have killed once and could kill again. Franco's version is about lesbian vampires, but the title works either way.
This isn't James Iha's first foray into scoring films. The A Perfect Circle guitarist scored the soundtrack to the 2014 Hulu series Deadbeat, as well as the Japanese film Linda, Linda, Linda in 2005. As a fan of James Iha's softer, solo work, I'm excited to see what he can do with a sinister vampire movie. The original Smashing Pumpkins may have had major rifts towards the end of their run, but Iha was a big part of creating a sonic landscape that was dark enough to lead to this moment — A James Franco Lifetime movie about lesbian vampires.
Now if only he wrote the lyric, "the world is a vampire" I'd have a perfect out for this article. Here's a clip from the original movie where a girl gets absolutely nailed by the creepy stalker guy.
(Via Film Music Reporter)