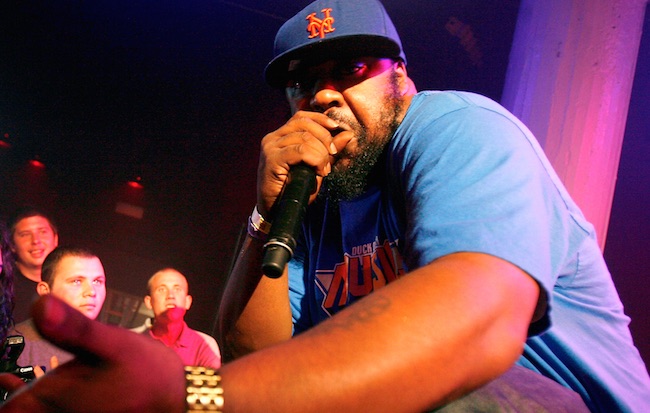 Sean Price tragically passed away in his sleep earlier this month, leaving not only his hip-hop label Duck Down shaken up, but the music world as a whole. Since then, The Roots have paid tribute to the late Heltah Skeltah rapper, and in his Brooklyn hometown a touching mural has been painted in remembrance of his many contributions to the community and beyond.
Now, two of hip-hop's biggest names, Jay Z and Eminem, have stepped up and showed their support by donating to a fund for Price's family. Though it's unclear how much Hova gave, a touching post by Duck Down founder Dru Ha described it as "a very generous donation." Meanwhile, HipHopDX notes that the "Phenomenal" rapper offered up $10,000.
Launched by Duck Down, the fund will benefit "Price's family moving forward." At the time of publishing, $88,100 has been raised; for more information head here. Price's posthumous release Songs in the Key of Price came out this past week; purchase that here.
(Via Complex)