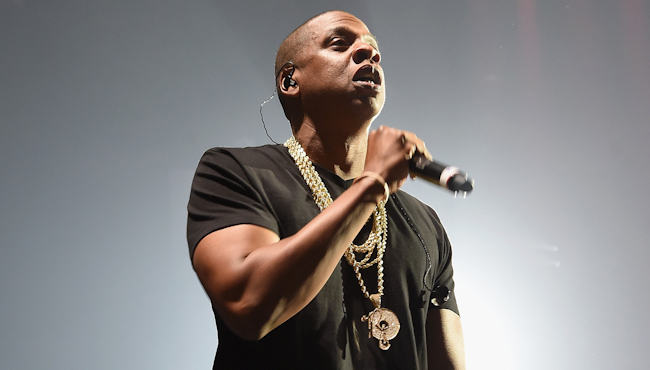 A decade or more ago, it would be hard to picture Jay-Z as a vocal advocate for social justice, but recent moves like bankrolling the Kalief Browder documentary, bailing out Black Lives Matter demonstrators during the Baltimore uprising, and bailing out fathers during Father's Day, have put him in that exact position. He's become an outspoken advocate for criminal justice reform, and his simple decision to put on a Colin Kaepernick jersey during an SNL performance showed his solidarity with the embattled quarterback.
His 4:44 album was laced with criticism of Kanye West, racism, and theories on how to combat its infection of capitalism. He's just full of good advice lately, some of which he recently imparted to a young girl at a 4:44 tour performance in Cleveland.
In the wake of dozens of accusations of sexual assault, sexual harassment, and overall predation of women by powerful (and not-so-powerful) men, the entertainment industry is being turned on its head. While it may be disheartening for some to have to "cancel" their favorite entertainment executives, actors and others, the flipside of the circumstance is being able to applaud the brave women coming out and admitting they were wronged. They're inspiring a long-needed energy of equality for the next generation — including the nine-year-old girl Jay-Z spoke to.
Jay-Z told her that in the wake of scandals like the one involving Harvey Weinstein — who tried to evoke Jay-Z line to defend himself — America is "more sexist than racist" — but he then told her she could overcome that circumstance and be anything she wanted, including a President. It's one thing when artists say that as a generality, but he took time out of his performance to brighten her day. Clap for 'em. And her.