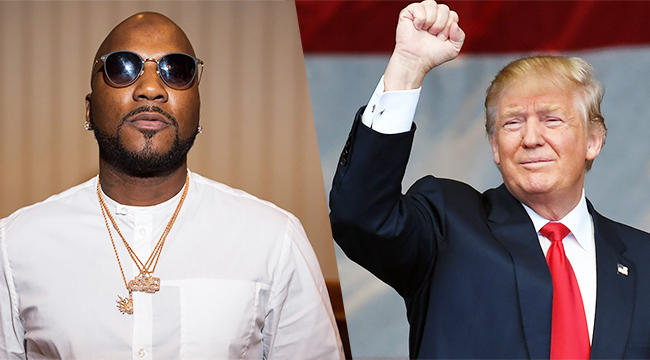 Like many Americans following this three-ring circus called the presidential election, Jeezy isn't all that enthused about electing the next leader of the free world. The man who made Obama's unofficial anthem with "My President Is Black" says it doesn't really matter who's elected to the oval office this time around because neither Hillary Clinton nor Donald Trump have the public's best interest at heart.
"Ain't nobody for the people," Jeezy commented while on Tax Stone's Tax Season podcast recently. "It don't really matter who get in there." Over on the Democratic side, the rapper credits Hillary with having resources and a former president for a husband as pros, adding, "If [Bill Clinton] is handling his business right, he's gonna have some say. [Plus] she has resources. Other than that, anybody for the people."
Over on the Republican side, the 39-year-old CTE founder calls Donald Trump the Tupac of politics due to his massive popularity and not because both are revered by rappers. "That n*gga is cold, man. If he was a rapper right now, he'd be Tupac. If he'd put an album out right now, his sh*t would go diamond. That n*gga is so hot right now." But make no mistake about it. Just because Trump has the trailer parks on lock right now doesn't mean he has Jeezy's vote. The four-time consecutive Trapper of the Year said an unethical Trump has absolutely no business being POTUS. "He's not fucking presidential material now. He doesn't have and practices the same morals that people have when they're in those positions of power."
Guess that's a wrap on Jeezy wanting to be called the Donald Trump of the hood, huh?