Austin, Texas-based musician and songwriter Jess Williamson has a couple albums under her belt already, but now she's ready for her first LP on a bona fide record label: Cosmic Wink comes out on May 11th via Mexican Summer. To accompany the announcement, she has shared a video for "I See The White," a pleasant folk rock single with a delightfully melodic chorus.
Williamson shared a statement about the song with Stereogum, in which she writes, "This song is a love song and it's also kind of me throwing a tantrum. It's begging for answers and making a few demands too." The full statement reads:

"Love is at once so precious and so painful when we acknowledge how little time we have with the ones we love. Most of us walk through life like we will live forever. Since most of us have no memory of ever dying or being born, it's pretty common for us to act like we are immortal. There are benefits to this way of living, but the dark side of that is it can lead to a lot of complacency. But start to notice the graying of your dog's fur around her eyes, see the sun move lower in the sky, recognize that the wave you're riding will one day descend, and see how your life starts to change when you inject a little more gratitude into your every day. This song is a love song and it's also kind of me throwing a tantrum. It's begging for answers and making a few demands too. I get it, life is short but our souls live on, right? So, I'm gonna need my sweetheart to come too, okay? And maybe my dog. Is that so much to ask? Musically, I wanted this song to feel joyful and pretty, because why shouldn't we celebrate love alongside the tough questions? Life is wild and beautiful and sad and ecstatic all at once, and I wanted this song to be the same way. We might as well dance and sing and have fun with the time we have because we're here and then we're gone, and nothing lasts forever… or does it? ;)"
She also talked about the album as a whole, saying that she sought to make something relatable:
"You're asking a lot if you expect an audience to be completely silent during your set and listen to every word. I started thinking about performing as something that could be fun, and I was thinking more about having a good time playing with a band live, making songs that could be relatable to all kinds of people. I want my mom and her friends to like this album as much as someone with super obscure taste — and I don't think they're mutually exclusive."
Watch the video for "I See The White" above, and below, find the Cosmic Wink album art and tracklist, as well as Williamson's upcoming tour dates.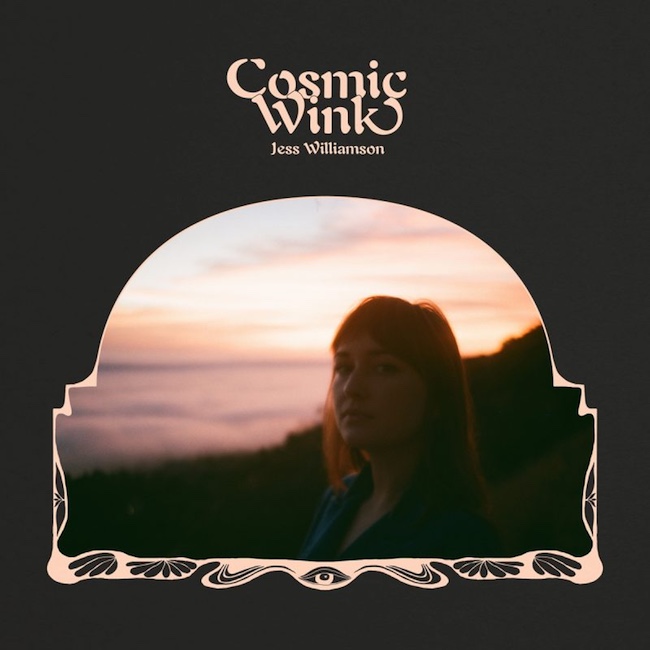 1. I See the White
2. Awakening, Baby
3. White Bird
4. Wild Rain
5. Thunder Song
6. Mama Proud
7. Dream State
8. Forever
9. Love on the Piano
4/6 – Phoenix, AZ @ Valley Bar
4/8 – Los Angeles, CA @ Bootleg Theatre
4/11 – San Francisco, CA @ Bottom of The Hill
4/13 – Portland, OR @ Mississippi Studios
4/14 – Seattle, WA @ Sunset Tavern
4/17 – Salt Lake City, UT @ Urban Lounge
4/19 – El Prado, NM @ Taos Mesa Brewing
4/21 – Austin, TX @ The North Door
4/26 – Atlanta, GA @ The Earl
4/27 – Asheville, NC @ The Mothlight
4/28 – Carrboro, NC @ Cat's Cradle
5/1 – Charlottesville, VA @ The Southern
5/2 – Washington, DC @ DC9
5/4 – Brooklyn, NY @ Baby's All Right
5/5 – Philadelphia, PA @ Johnny Brenda's
5/6 – Allston, MA @ Great Scott
5/8 – Montreal, QC @ L'Esco
5/9 – Toronto, ON @ The Garrison
5/10 – Detroit, MI @ Deluxx Fluxx
5/11 – Chicago, IL @ Schuba's