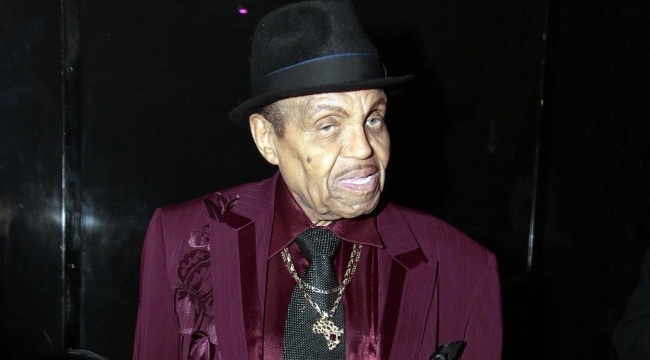 Joe Jackson, the patriarch and band manager of the world famous Jackson family, which included King Of Pop Michael Jackson and his groundbreaking sister Janet, has died at age 89, according to a report from TMZ.
Per the report, Jackson was diagnosed with terminal cancer in June after battling a litany of health issues over the past few years including a stroke and three heart attacks. He passed away early Wednesday morning, June 27.
As the father and manager of the Jackson 5 and later The Jacksons, Joe helped to push his sons into a life of superstardom and musical success that has created a lasting legacy as one of the most popular and influential families in popular culture. However, over the years, his methods have been questioned after his sons — particularly Michael — detailed brutal management and parenting tactics that they described as abusive.
Joe refused to apologize for his methods, saying that they were the reason his family became so world renowned — despite the psychological abuse that is frequently blamed for Michael's low self-esteem and many surgeries to his nose, which he said Joe criticized often for its size.
Joe is survived by the majority of his children, with the exception of Michael, whose nine-year death anniversary just passed two days ago, and his wife, Katherine.