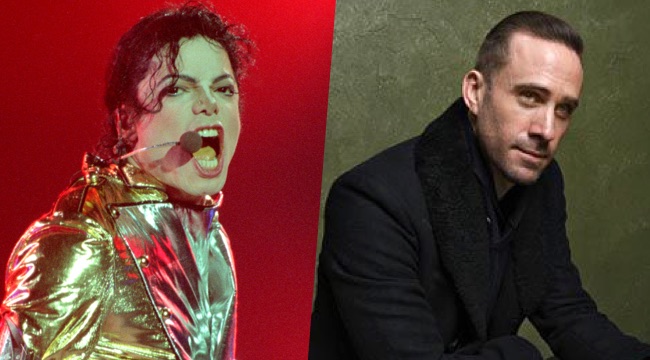 You didn't dream it. Shakespeare In Love actor Joseph Fiennes really is playing Michael Jackson in a one-off TV show about a post-9/11 cross-country road trip. While casting a white actor to play the King Of Pop generated its fair share of controversy, Fiennes continues to defend the fact that he will be playing MJ.
"I deal in imagination, so I don't think imagination should have rules stamped on them. If it promotes stereotyping, then it's wrong. I made a distinction that the Jackson project doesn't do that," he told the Associated Press.
Fiennes admitted that his being selected to play Michael Jackson is "sensitive." He also added that he thinks he wouldn't have been the man for the job if the project was a full-length movie.
"This is not a movie; it's a small television 20-minute sketch. It's a very sweet comedy that looks at Michael, Marlon [Brando] and [Elizabeth] Taylor," he said.
Perhaps the most damning critique of the casting choice came from Jackson himself. Following the casting decision, fans unearthed an interview with Oprah where he called the idea of being portrayed by a white actor "horrifying."
"It's crazy. Why would I want a white child to play me? I'm a black American. I am proud to be a black American. I am proud of my race. I am proud of who I am."
(Via the Los Angeles Times)