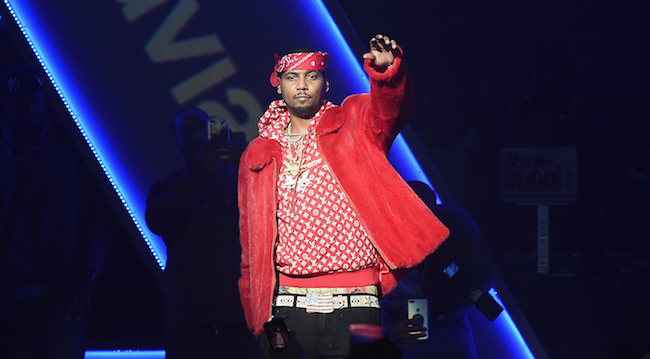 The life of a rapper can be busy, what with travel and performance preparation, but since Juelz Santana is currently out on bail and not likely to be hopping on any planes anytime soon, he decided to take some time out of his day and weight in on the Drake and Pusha T beef. His answer may be surprising, given Juelz' having more in common with Pusha than his rival.
"Pusha Went 2 Far N It Was Still jus Satisfactory. N He Started All This," the Dipset star posted on Instagram. Apparently, he feels that Pusha's "surgical" revelations of Drake's closet skeletons and cold-hearted ridicule of producer =40 Shebib for his medical condition on "The Story Of Adidon" was out of line and that the resounding support for the Virginia rapper's clapback has another explanation: "Yall Jus Wanna See Drake Lose."
However, lest he be accused of being a "Drake stan" like pretty much everyone pointing toward the inconsistencies in the "Adidon" approach, he was quick to leaven his criticism with words of praise for Pusha's recently released album, Daytona. "Daytona was hard tho," he followed up on another post.
As their lyrical battle continues, it appears Drake may still come to regret opening a can of worms with "Duppy Freestyle," but for now, it looks like he has at least one rap peer still on his side.