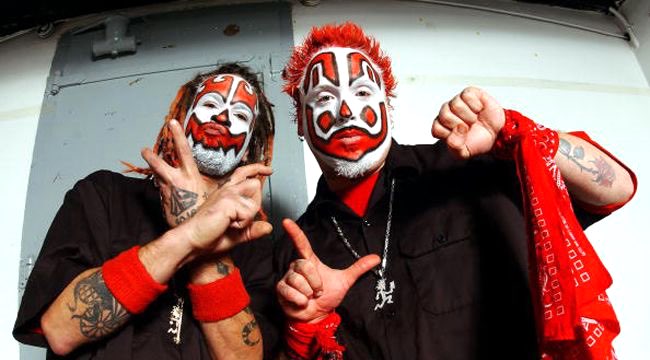 Next month on September 16, a mass of Insane Clown Posse fans, a group who refer to themselves as Juggalos, will slap on their finest face paint and baggy black jeans for a full on march on Washington. The purpose? To protest the FBI's designation of them as a "a loosely organized hybrid gang." The plans for this event have been in the works for a year and more, but now they've got a major counter-protest to deal with in the same area.
According to Consequence Of Sound, an individual named Tommy Gun, someone who also refers to himself as the "Pissed Off American" — he's also got the same name as Rocky's protege from Rocky V — has announced plans for a massive pro-Trump rally to take place on the same day in the same space, at the National Mall in Washington. Gunn is calling his event the Mother Of All Rallies and is seeking to, "demand protection for traditional American culture while they express their love for the United States and the America First agenda."
Apparently, the Juggalos march is set to go down at the Lincoln Memorial at 11 AM, while the M.O.A.R. is schedule for noon. It's a fair bit of distance between those two locations, but there's still ample opportunity for the two groups to meet up. Who knows what could happen if they do.