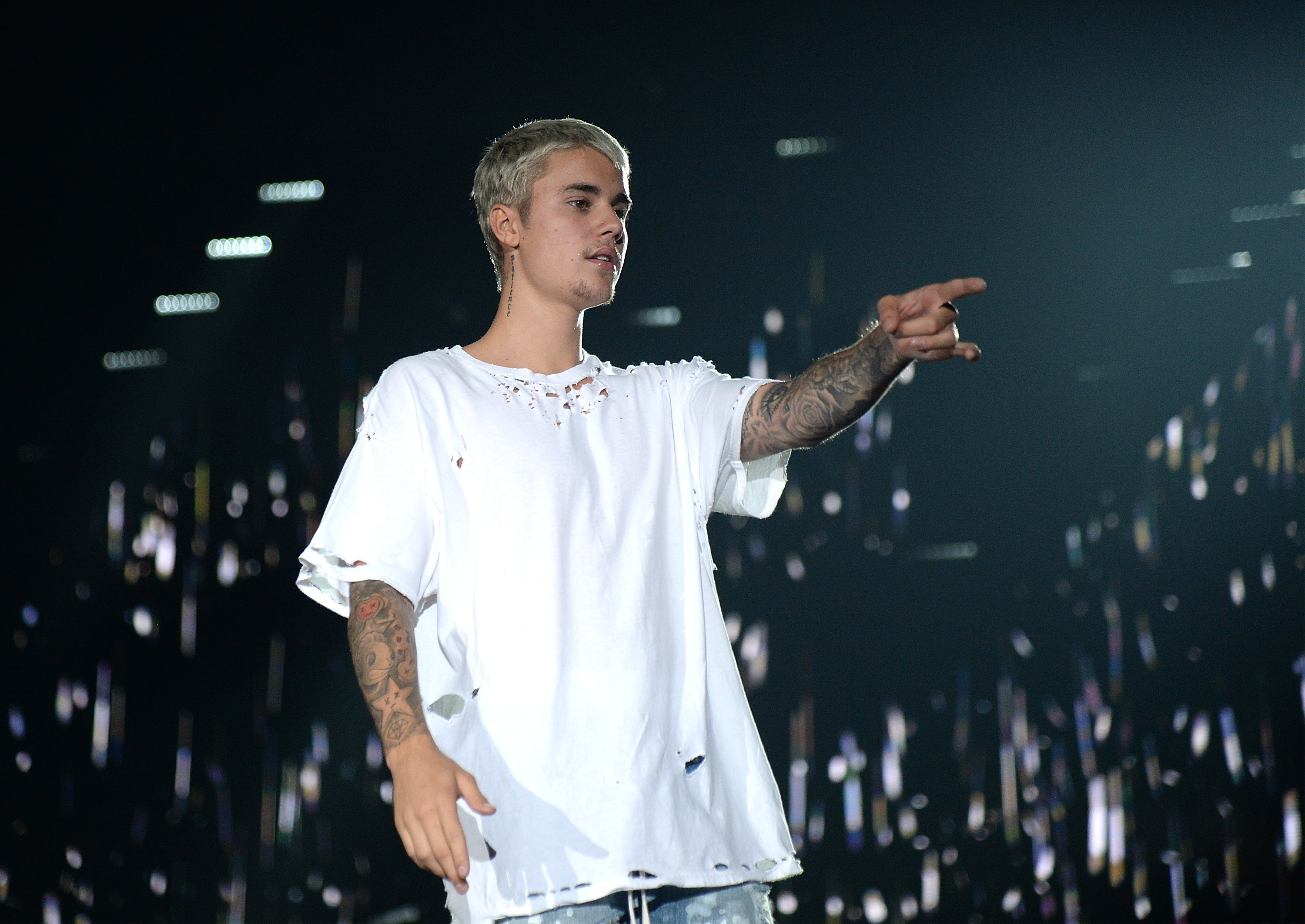 Taylor Swift missed the 2016 MTV Video Music Awards because she had jury duty, which is a perfectly Taylor Swiftian reason for missing Sunday's awards show. Justin Bieber bailed on the show to get drunk and do karaoke, which is a perfectly Bieberish reason for missing Sunday's award show. Say what you will about either one of them, but you can't knock them for ditching out on their brand.
So even though The Biebs was up for a couple awards — Best Pop Video and Video of the Year for "Sorry" and Song of the Summer for "Cold Water" with Major Lazer, he elected to stay out on the West Coast. In hindsight, skipping the gig was a smart move, as he, like almost everyone else, lost out to Beyonce. But, Justin Bieber wasn't going to just sit home and watch the show, though. Not his style, dude. However, going out and knocking back some Jack Daniel's and deciding to treat the bar to his rendition of the Jerry Lee Lewis classic, "Great Balls of Fire," is much more his style.
According to people at the bar, Bieber, accompanied by a security guard, saddled up to the bar at Residual's in Studio City, California and made himself comfortable. Apparently the bar, located in a strip mall, has become a go-to spot for Bieber.
Bieber's impromptu concert was captured on Instagram.
https://www.instagram.com/p/BJsAOkMB9IT/
https://www.instagram.com/p/BJsLmm1BmBN/
Yeah, that seems like more fun than constantly losing in person.