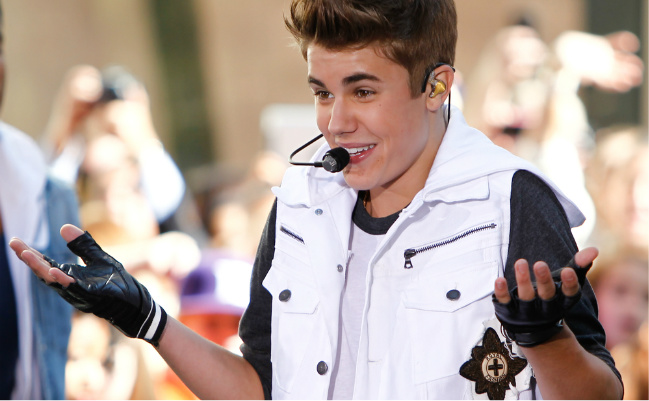 It's been three excruciating months since Justin Bieber took a stand against social media pettiness and deleted his instagram account. The deletion came as a result of ex-girlfriends Selena Gomez and Hailey Baldwin shading the hell out of each other in Biebervelli's IG comment section and creating a sloppy joe-type messiness for the world to see. A messiness that only something as unholy as Instagram can foster.
While on the final show of the European leg of his Purpose tour, the 22-year-old Canadian star teased the hell out of fans by asking who was ready for him to get back to Instagram. Obviously, his loyal Beliebers screamed and roared at the hint that Justin might return with more filtered selfies and abs shots. But, it was all just a tease. Channeling Bobby Boucher's mom, Justin thinks Instagram is the devil.
"I don't want to get my Instagram back. Instagram is for the devil, Biebs told Beliebers Tuesday night. "I'm sure…I think hell is Instagram. I'm like 90 percent sure. We get sent to hell, we get like locked in the Instagram server. Like, I'm stuck in the DMs and I'm trying to jump my way out but I can't." Ever the tease to his fans, Bieber said he might just take a bunch of IG snaps and just not upload them, taking a fake selfie on stage and adding, "Oh, they'd love this one."
He's right. Instagram is the devil and your timeline is hell. What's more torturous than scrolling and seeing posts from 18 hours ago loading up first and missing half of your friends food pics? GET BACK TO CHRONOLOGICAL ORDER, INSTAGRAM!