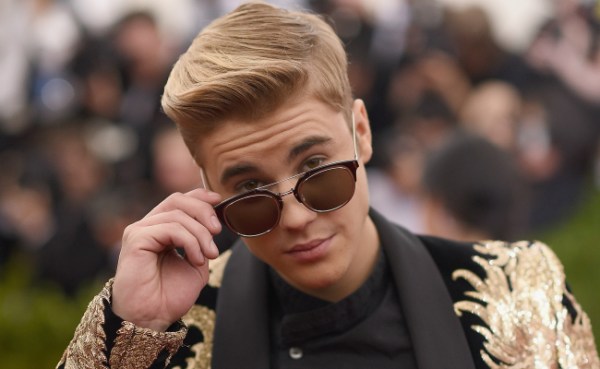 Justin Bieber has "endeared" himself to the public for the better part of a decade now. While he's had too many missteps to name, his 2015 "Please Like Me" damage control tour has actually proven pretty fruitful, with him taking several self-deprecating hits at his Comedy Central Roast and being defended by many, including T-Pain. Still, Bieber has an entirely uphill battle, as he's still hated by his neighbors, UFC fighters, Big Sean, and probably a lot of you. And this latest quote from his manager Scooter Braun in Billboard that compares him to rock icon Bob Dylan probably won't help:
"Justin laid down that vocal in the studio on a piano, and I didn't know what to do with it. I saw Diplo in a club and he told me he and Skrillex were working on this Jack U album. Those guys ran with it, and now they have this huge record all around the world. There was a nice moment backstage at Ultra: Martin [Garrix] pulled Justin aside and said, 'Listen, man, I don't know what's going to happen out there on that stage, but I'm really glad you're doing this.'… It's like Bob Dylan: He pissed people off, but whenever he switched, he reinvented himself in a way that made him who he is today."
So, just to be perfectly clear: Bieber singing a song at an EDM festival, in his manager's mind, is the same as Dylan going "electric" and refusing folk music and the "voice of a generation" label, thus entering the greatest songwriting period of his life, and possibly all-time? To be fair, none of this is Justin's fault. He didn't make this incredibly boastful comparison, but you sometimes just get the blame anyway.
Predictably, Braun's comments drew the ire of many, and he took to Twitter to explain himself further.
(Via Billboard)