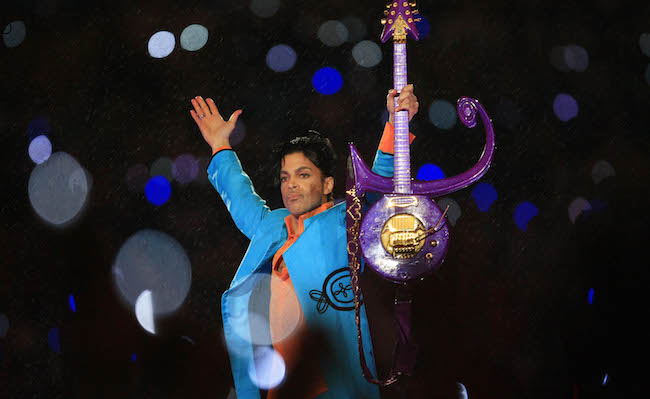 Prince's 2007 Super Bowl halftime show is spoken about in glowing terms and why wouldn't it be? It was a performance that transcended being good for just a halftime show, but ranks as a full-on classic television moment. According to TMZ, the Minnesotan musical genius is probably going to be making an unlikely appearance at this year's edition of the NFL's big finale.
TMZ's sources claim that on top of the pyro and choreography one gets with a Justin Timberlake halftime show, JT's including a Prince hologram as a nod to the American icon in his hometown. The same sources claim there's no plans for another VMAs style *NSYNC cameo or the potential Janet Jackson return a lot of folks were rooting for. It's anyone's guess what the hologram would do in this performance, but odds are it's not doing guitar while JT does the McDonalds "I'm Lovin' It" jingle from years gone by.
People generally like holograms (including those accompanied by Jem), but the rumblings of Prince returning in this format has not exactly been universally praised. Once the report tumbled out so did the responses on Twitter.
The hologram Prince hasn't been advertised or confirmed yet, so this might just all be academic. Still, this is probably not the response Timberlake (who brings all kinds of baggage with him) would want with an attempt to please the host city.