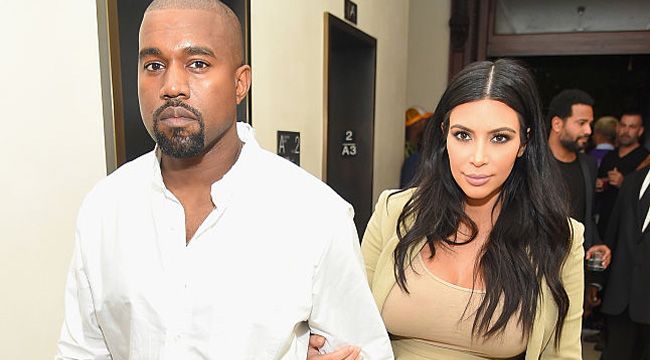 After Kanye West was hospitalized earlier this month, he underwent nine days of psychiatric treatment and is now reportedly recording music at home. Today, Entertainment Tonight reports that this whole ordeal may become fodder for his wife Kim Kardashian's hit reality show Keeping Up With The Kardashians.
According to ET, "a few members of the Kardashian family" have been filming scenes for the show discussing Kanye's hospitalization. They report that cameras did not follow Ye into the hospital, and he himself has not been filmed since he was admitted. Adding more weight to the report, ET cites a source from the show, not the family. It's noted that Kanye is on the Keeping Up With The Kardashians very infrequently, and he had been camera-adverse initially due to his dislike of the cinematography on the show. He eventually began appearing more frequently because, as he put it "I felt like that was something that would make (Kim) happy."
Kanye has made several major appearances on the series, including previewing new music back in 2014. He has been hands on as well, cutting and editing scenes for aesthetics. ET also notes that there is no certainty that the new scenes discussing the hospitalization will even make the final cut, as Kim reigns over the show as an executive producer and "presumably, she'll also be able to control final edits and what makes it on air."
The report also denies the recent divorce rumors surrounding the couple, citing another source: "Kim and Kanye are 100 percent together. Not only is the rumor that they are splitting not true, but so is the report of them living apart." Well, that's a lot to take in at once.