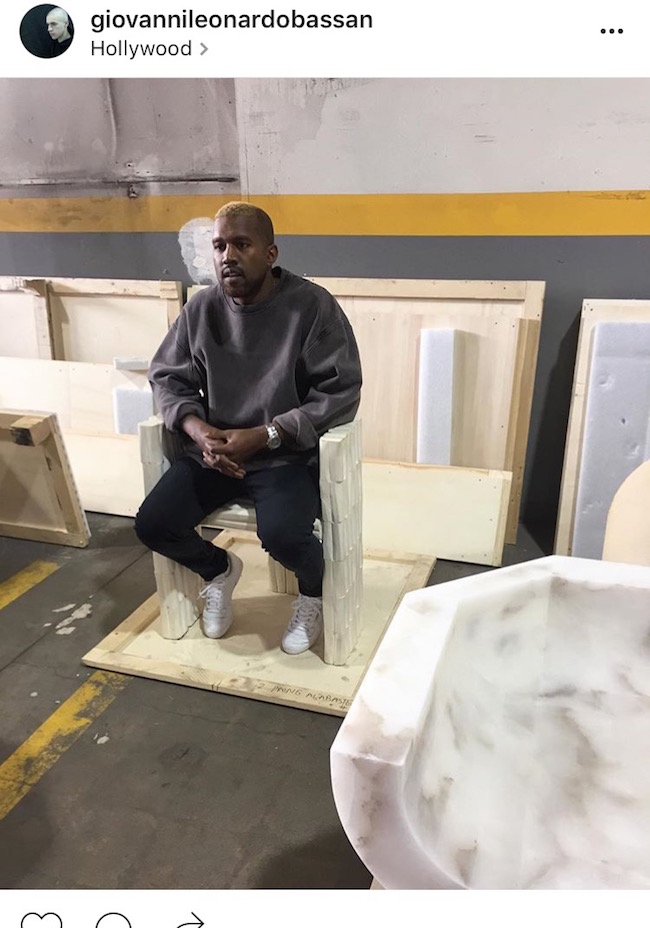 Kanye West appears to be doing okay since spending eight days at UCLA Medical Center for exhaustion, sleep deprivation and a host of other issues. The troubled rapper was spotted with blonde hair in Hollywood by Italian artist and friend Giovanni Bassan. It's Kanye's first public appearance since being hospitalized last November.
Judging by the two pictures of Kanye looking at a couple of pieces, the music genius appears to be well enough to get back to the thick of things. The pictures lead credence to reports that claim he set up a temporary recording studio at his Bel-Air home to pump out another College Dropout or 808s And Heartbreaks. Apparently, 'Ye is at his very best when he's going through "misery."
Meanwhile, Kanye's hospitalization might end up being a plot point on Keeping Up With The Kardashian. While cameras weren't allowed to follow the rapper to the hospital, "members of the Kardashian family" have reportedly filmed scenes of them discussing Kanye's shocking hospitalization. Now just because they filmed the scenes doesn't mean it's going to make it on the show. But then again they sure as hell didn't cut scenes when Lamar Odom damn near died from a drug overdose last year.