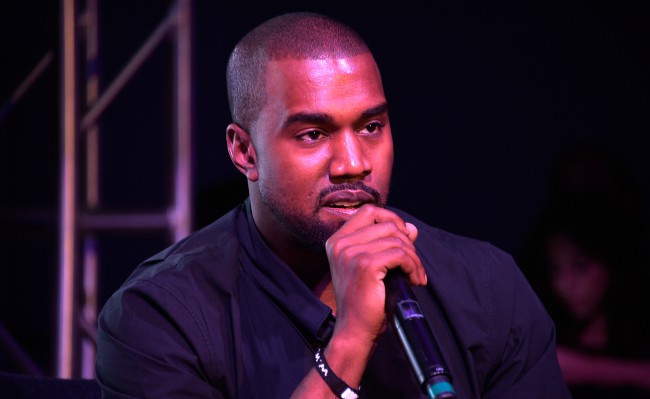 After six albums, we've reached peak Kanye saturation. The world's obsession with Kanye means that absolutely everything he does is news. To put it in Ye-speak, it's always #YeezySeason.
Even factoring in that the culture is always checking for him, the spotlight on Kanye has been particularly hot in the last few months. That's because Kanye is gearing up for a new album.
What We Know About Kanye's New Album:
The original title of Kanye's latest was going to be So Help Me God. This makes sense in a 'Ye context — he kind of has a thing for albums as a part of a larger whole and God follows thematically with his last album, Yeezus.
Kanye has since changed the album's title to SWISH.
There have been several tracks released off the album so far:
"Only One"
Kanye gave us the first glimpse of the new album on New Year's Eve. The tender ode to his daughter showed an interesting, post-fatherhood direction for Kanye (especially after he purposefully unleashed his id on Yeezus).
"FourFiveSeconds"
The second track from Kanye's album will also be featured on Rihanna's upcoming album. The trio of West, RiRi and Paul McCartney performed this cut at the Grammys.
"Wolves"
This Sia and Vic Mensa collab capped Kanye's performance on the 40th anniversary episode of Saturday Night Live.
"All Day"
This track is so massive that 'Ye brought out a flamethrower during a performance of the track and all you can say is, "Yeah, that seems about right."
What We Don't Know:
Presently, there is no tracklisting or release date for Kanye's newest project. Right now, he's on the Beyonce-level — the "wake up your children at 4 a.m. so you can experience the first stream together" level.
Yeezy doesn't need to tell us it's coming. We'll find it when it does.
Still, we'll update this page if he decides to let us in.
(Via YouTube)