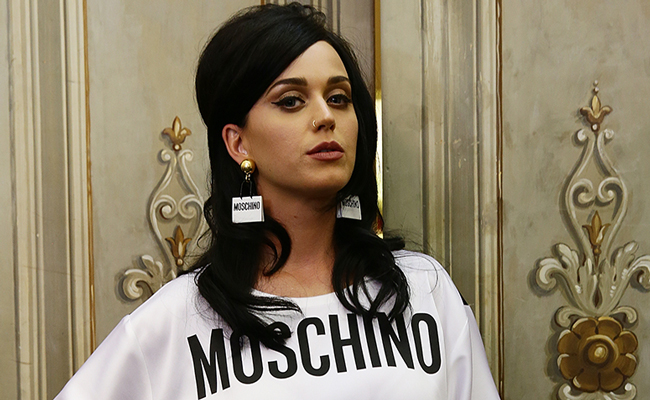 The Sisters of the Immaculate Heart of Mary thought their best bet was to sell their hilltop convent, offering it to restaurateur Dana Hollister. But first, they'd have to sue to prevent Katy Perry from buying it, because the superstar had her eyes on it first.
The sisters weren't all too fond of Perry, even after she serenaded them with holy hymns and showed them her Jesus tat in an attempt to convince the nuns of her worthiness.
According to KCBS, Perry nearly acquired the vacant luxury property from the Roman Archdiocese outright:
The Roman Catholic Archdiocese of Los Angeles has been in talks with pop superstar Katy Perry, who has agreed to pay the archdiocese $10 million in cash and alternative property for House of Prayer valued at $4.5 million.
The nuns swooped in with their buyer, Hollister, in time to muck up the sale to Perry and simultaneously make the "Roar" singer their archenemy. Perry had designs for the convent and the cash to put up, but never gained favor with the divine sisterhood. They weren't shy about expressing their disdain for Perry with the LA Times's Steve Lopez:
Well, I found Katy Perry and I found her videos and … if it's alright to say, I wasn't happy with any of it," said Sister Rita, who told me she would rather not elaborate on her concerns as to whether Perry is a suitable candidate to live in a convent.
Notwithstanding their different tastes in music, the real issue here is that the two living nuns from Immaculate Heart are the only survivors of their flock. They haven't occupied the spacious convent since 2011, and a sale to Perry or Hollister would end their decades-long attachment to it. They don't appreciate being ousted by anyone, but the matter may be out of their hands at this point. It's up to the courts to decide who will own the property, and while that battle is an exciting storyline, chances are it won't end quickly or pleasantly for anyone now implicated.