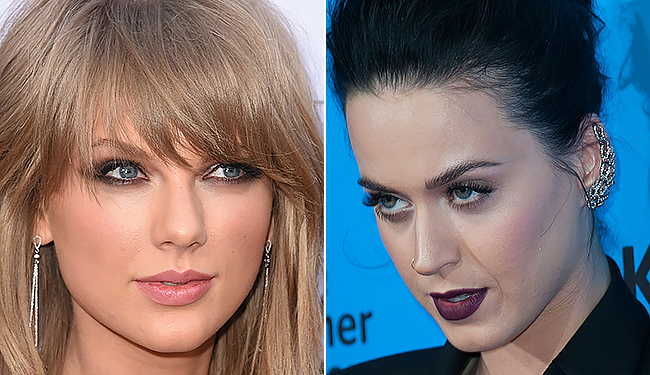 Who is the current queen of pop music? Your initial reaction was to answer Taylor Swift, right? It would make sense to go that way. We've seemingly spent all year reading stories about her bringing super famous people on stage at her huge concerts. Did anybody else have an album reimagined by Ryan Adams recently? Yes, Taylor Swift has had a fine year, but in at least one way she is not, in fact, the queen of pop music. According to Forbes, Katy Perry was the highest earning female musician of 2015.
Perry didn't just earn the most money of any lady in music this year. She crushed the competition, having made $135 million on the year. Swift, who finished second, made $80 million. Lady Gaga came in fourth, and Beyoncé came in fifth. In third? Fleetwood Mac. There's a reason bands have reunion tours.
Perry apparently made $2 million per city on her 126 stop Prismatic tour. She's also gotten money from deals with companies like Claire's and CoverGirl, because she is a beautiful famous woman, and that's the sort of thing that happens. You can buy a lot of shark costumes with that kind of money.
If Taylor Swift wants to overcome Perry, she better step up her game. She's going to have to add a lot more members to her squad.
(Via Billboard)
Now Watch: Did Essena O'Neill Reveal the Truth About Social Media?