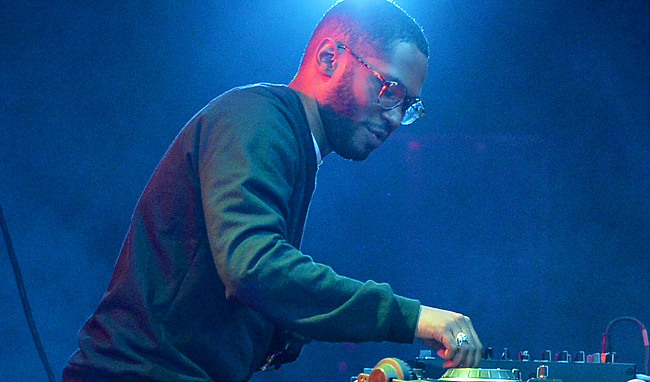 It didn't take long for Montreal-based producer, Kaytranada, to release new music after winning this year's highly prestigious Polaris Music Prize for his stellar debut album, 99.9%.
Kaytranada beat out some pretty big names for the 2016 award, including Carly Rae Jepsen — who still stole the show with her performance — PUP, Grimes, and White Lung.
With his $50,000 Polaris winnings for having the best album by a Canadian artist, the producer wasted no time by releasing the almost 90 minute mixtape 0.001% on Wednesday night. This tape seems to have have completed the creative equation Kaytranada established for himself.
The latest mixtape is one that Kay has been teasing for the past few months and, as he put it in a tweet from Wednesday afternoon, his latest is "Strictly for Kaytranada fans."
Given it's an hour and a half long, it's not surprising that the tape does recycle some beats from his previous collaborations with artists like Freddie Gibbs and Mick Jenkins, but it also includes his remix of Usher's "U Don't Have To Call" and a new mix of Chance The Rapper's Coloring Book track "All Night." Even if he's teased this release for the past few months, the wait was well worth it.
The tape is available to stream, below, or free download over at Kaytranada's Soundcloud page.