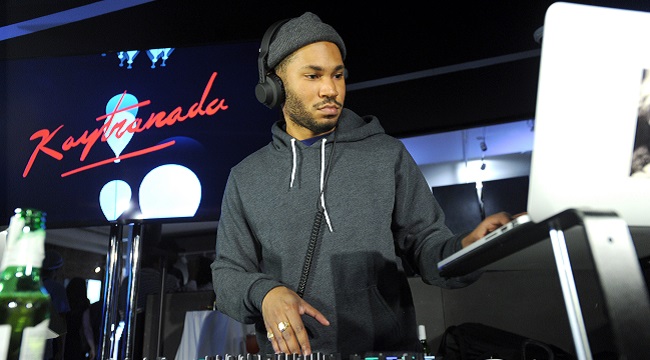 In 2016, jazz revivalist Robert Glasper tweeted at Kaytranada: "let's do something!I gotta idea!" Glasper, like the rest of us, must have fallen in love with Kaytranada's blend of house, disco, funk and R&B, as heard in debut album 99.9%. Then last year, in 2017, Glasper said that he was "in the kitchen cooking up some shit" with the young producer. Today, at last, just when fans might have lost hope, Kaytranada announced The ArtScience Remixes EP, out April 21 on 10″ vinyl for Record Store Day.
Glasper's original ArtScience, released in 2016, cemented the pianist's reputation for actually making jazz cool again for the hip-hop generation, as he featured Snoop Dogg and Erykah Badu alongside Lalah Hathaway, Bilal, and KING. "Most jazz musicians don't do cool shit. So it's their fault they're not popping: not mine, not Kendrick [Lamar]'s," Glasper told Complex, adding, "Not saying that everything needs a hip-hop beat to it or nothing like that, but they've gotta do something."
Kaytranada's ArtScience Remixes EP features previous collaborator Talib Kweli, Isley Brothers descendant Alex Isley (Ernie is actually her father), and singer Iman Omari. Perhaps the most surprising guest is actor Don Cheadle, though keep in mind, The ArtScience Remixes EP arrives three years after Glasper himself scored Cheadle's directorial debut Miles Ahead.