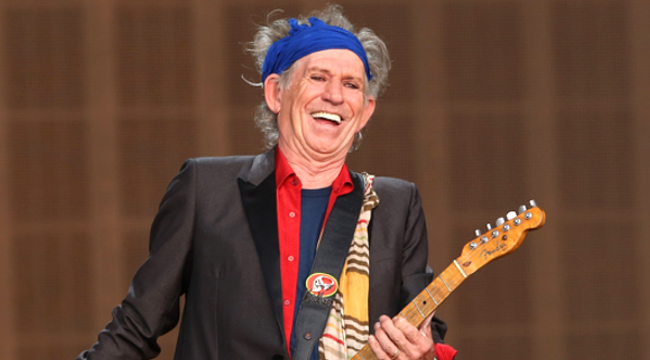 Keith Richards has made another stop on his tour of terror. Perhaps that's an exaggeration, but the Rolling Stones guitarist has been on quite a tear lately. He's promoting his first solo album since 1992, Crosseyed Heart, which is said to be an "intimate" experience with Richards playing most of the instruments himself. In other words, he's feeling cockier than usual, which makes for some entertaining quotes.
Richards recently took The Beatles to task by calling Sgt. Pepper "a load of rubbish," and now he's taking aim at heavy metal and rap. In the midst of offering the journo some weed, Richards admitted he can't stomach rap at all:
"Rap – so many words, so little said. What rap did that was impressive was to show there are so many tone-deaf people out there. All they need is a drum beat and somebody yelling over it and they're happy. There's an enormous market for people who can't tell one note from another."
No names? Dude is getting soft. Richards also has unkind thoughts about two of the most beloved metal bands out there, which he does specify:
"Millions are in love with Metallica and Black Sabbath. I just thought they were great jokes."
So, he's not impressed, which ought to bring some backlash as soon as word circles around to the proper recipients. Lars Ulrich won't take this well, as he did not enjoy opening for The Stones in a two-off set of gigs in 2005. He said Richards simply nodded at Metallica, and Mick Jagger "looked like we were all gonna give him pneumonia or something – he had this disgusting look on his face." To be fair, Jagger rarely looks pleased with anything. Richards was probably stoned out of his mind, but now we know his true thoughts on the subject.
Hey, at least Richards didn't say what he said to Justin Bieber earlier this year.
Here's an audio clip of Richards' new single, "Trouble."
(Via New York Daily News)