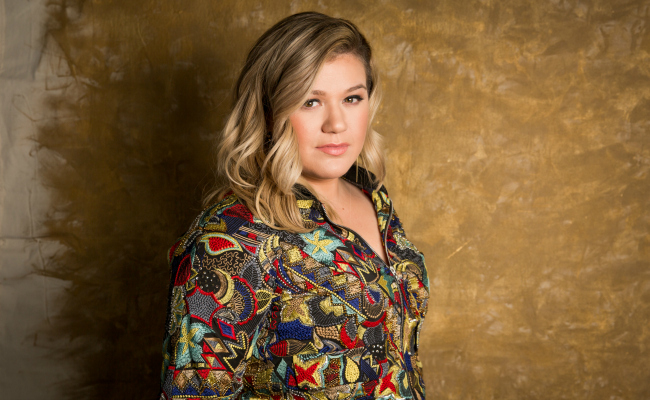 Despite lawmakers and schools trying their darndest to pretend like slavery never happened by completely scrubbing textbooks clean of the shameful part of America's beginnings, slavery happened. It was awful and barbaric, but the fact is slaves played a monumental role in building America's foundation, including the White House, as Michelle Obama mentioned Monday night and Kelly Clarkson reiterated.
At the end of Michelle Obama's powerful speech at the Democratic National Convention, where she talked "waking up every morning in a house built by slaves," the singer took her excitement to Twitter with a tweet high-fiving The First Lady. "Damn! Just saw @MichelleObama speech at DNC tonight! That was amazing!! Love her!," she wrote with a couple of festive emojis and Clinton-supporting hashtags.
While the tweet garnered support, faves, and RTs, it was also met with a response from a fan who either thinks the White House was magically built by a million bald eagles or he just isn't comfortable talking slavery. He replied to Kelly's tweet, "I'm not sure I liked that part where [Michelle Obama] said the White House was built by slaves." Rather than ignoring the fan's ignorance, Kelly dialed up her wittiness to a strong 10 and snapped back, "Pretty certain the slaves that built it didn't like it either." Yeah, I'm also pretty certain.
Kelly pretty much destroyed that guy so hard that he deleted his entire Twitter account after that truth bomb. I'd like to think he's taking some time off to properly do his Googles or go to his local library.