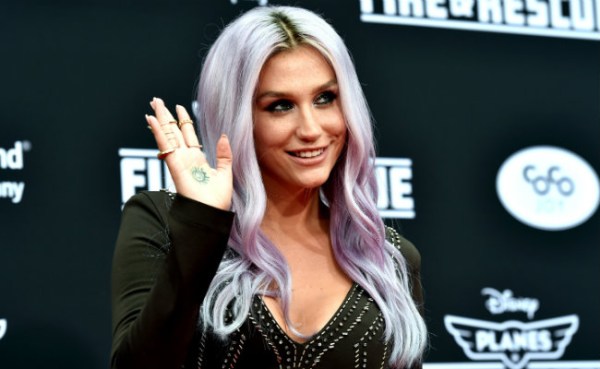 Following her previously failed lawsuit, Kesha is now appealing a judge's decision to deny an injunction that would have allowed her to record outside of her contract with Dr. Luke.
The singer filed paperwork on March 21 in an attempt to have an appellate court look over New York Supreme Court Justice Shirley Kornreich's decision not to grant Kesha the injunction that would have allowed her to release music outside of the label run by Lucasz Gottwald, a man she accuses of sexually assaulting her.
In the filing, Kesha's lawyer Mark Geragos compared not allowing Kesha out of her contract to slavery.
"The Court erred in basing its decision on its finding that Kesha could record without interference from Gottwald. Although it recognized that 'slavery was done away with a long time ago' and that 'you can't force someone to work…in a situation in which they don't want to work,' the Court's ruling requiring Kesha to work for Gottwald's companies, purportedly without his involvement, does just that."
Geragos is referring to Sony's 11th-hour argument that Kesha is not being forced to work with Dr. Luke, an argument that seemed to sway the judge. Both Kesha and her lawyer argued that the offer to record with other producers while remaining under the Sony umbrella was not made in good faith.
In the new filing, Geragos also argues that Justice Kornreich did not consider that Sony could recoup all of the money lost by temporarily releasing Kesha, should the singer ultimately lose her case against Gottwald.
"The Court did not explain, nor could it, why any potential harm to SME could not adequately be compensated by money damages if it were to prevail in the litigation."
(Via Billboard)