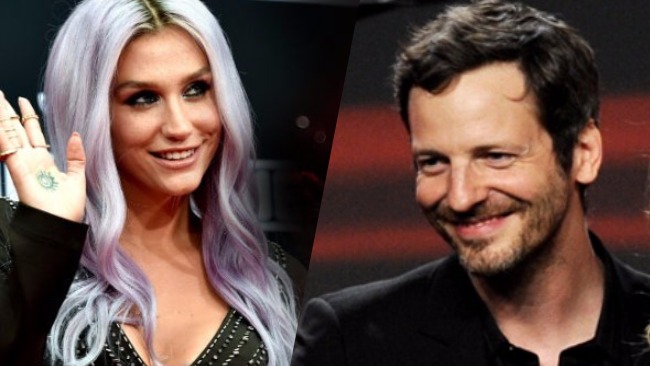 Kesha has been locked in a wicked, career-freezing label battle almost as vicious as her numerous lawsuits against her long-time producer Dr. Luke. But while Kesha's case against Luke — who she has filed multiple lawsuits against claiming he abused and raped her — plays out, we're apparently missing out on some music that is good enough to completely change public perception of the "TiK ToK" singer. At least, that's the word from the New York Times new profile of Kesha and her struggle to get out from under her record contract.
To hear Kesha tell it, we shouldn't be surprised at the new sounds. She claims its who she's always been and that songs like "TiK ToK" were meant to be "ironic" but that distance was washed out at the insistence of Luke.
"I remember specifically him saying: 'Make it more dumb. Make it more stupid. Make it more simple, just dumb,' " She told the magazine. She decided to jokingly put a strange inflection on certain words and that was the take that ended up on the massive single.
"I was like, O.K., 'Boys try to touch my junk. Going to get crunk. Everybody getting drunk,' or whatever, and he was like, 'Perfect,' " she explained.
In the interview, Kesha claims that she turned in a 22-track album that is being held hostage thanks to her outstanding case against Dr. Luke. Included in the songs is a track called "Rainbow" — recorded with the help of Ben Folds and a full orchestra — that Kesha says was attempting to create a Pet Sounds vibe. Writer Taffy Brodesser-Akner claims that she nails it.
"It's big and sweeping, and you can hear every instrument that Ben Folds and his associates played — it does recall a Beach Boys vibe, just as she wanted it to. And as Folds said, the way she sings the song is so rich and so real that it jerks you out of your expectation of a pop song. 'I found a rainbow, rainbow, baby,' she sings. 'Trust me, I know life is scary, but just put those colors on, girl, and come and paint the world with me tonight.' In the final section, her voice becomes stronger and more strained, and the effect is devastating. I asked to hear it three more times."
Having to sit on a song that's so effective would already be frustrating enough, but for Kesha it's compounded by the fact that a significant chunk of her fanbase don't realize that she's being held back by her label. Kesha explained that her fans think she's "free" because she's allowed to perform at clubs.
"They were like, 'Oh, my gosh, you're free,' and I was like, 'No, sweetheart, I love you, but no, I am not, and I don't know where you got that information,'" she said.
Here's hoping that looks from publications like The Times will convince Kesha's label to free her to create more music sometime soon. After everything she's been through, that seems like the least they could do.