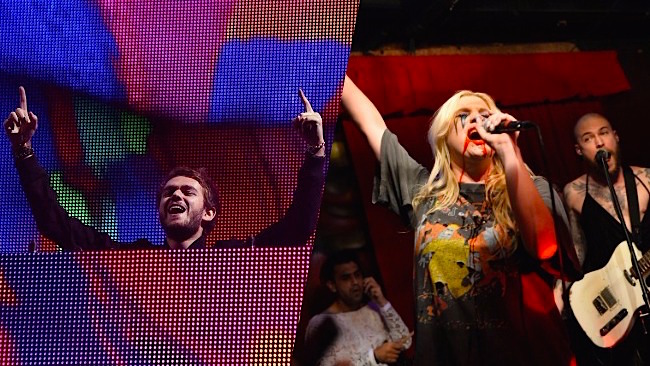 Greedy for more Kesha + Zedd revelry? Ease that thirst. There's reason to believe more Keddy goodness is on its way.
The pair have a new project due out this Friday and here's a charming bit of Twitter promo from Zedd to highlight what we mean. To the proclamation!
As you may recall, the EDM titan busted out the 2015 track "True Colors" for his surprise festival collaboration with Kesha and now it looks like we're getting the Kesha-fied version in its official form just in time for the weekend. Hopefully that's not all, seeing as Kesha has a knack for impressive pop tunes and Zedd knows his way around around such things too. Teamwork makes the dream work and all that. Here are a pair of Instagram pics from Kesha and Zedd recording together that should inspire optimism that we'll see more from these two.
"It's a miracle when someone gives you a chance at finding your voice again with no reason other than that he is a f*cking beautiful person with a heart of gold @zedd #truecolors" wrote Kesha in the caption of her pic in studio.