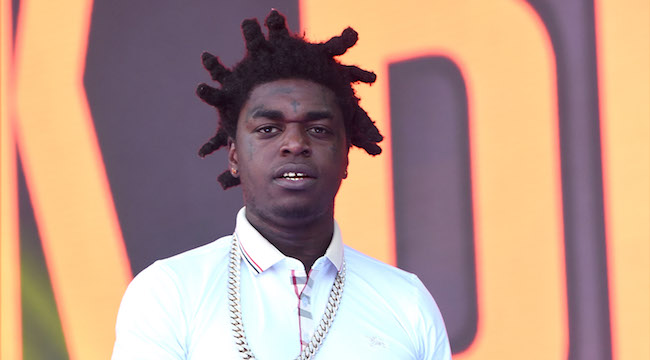 Kodak Black is currently incarcerated on a slew of charges. In January, his house was raided and he caught charges for grand theft of a firearm, two charges of possession of a weapon or ammunition by a felon, possession of marijuana over 20 grams, neglect of a child without bodily harm. He also got two probation violation charges from a previous case with a minor. In March, the gun possession, grand theft, and child neglect charges were dropped, but the Florida States Attorney added felony possession of cannabis and possession of ammunition by a delinquent charge. For now, he's still facing up to eight years for the current charges.
No one wants to be in jail, but Kodak's having an exceptionally hard time of it. First, they had him in solitary confinement, which is literally torture. Now, he's been placed in protective custody, which he's apparently not for either. HotNewHipHop reports that in a since-deleted Instagram post (yes he has access while incarcerated), Kodak expressed his displeasure with the circumstance, venting that, "I been here bout 3 months. Bitch I'm a sniper put me back in the jungle, I ain't on this weak ass shit, I'm from the projects."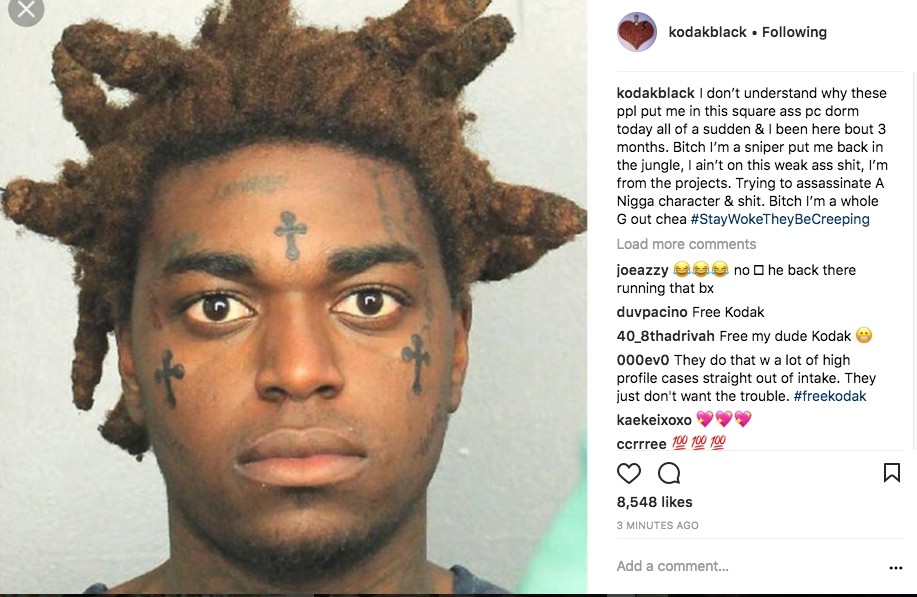 Protective custody is usually reserved for high profile incarcerated people like celebrities, informants, former cops/lawyers, and also sex offenders who are at risk of being accosted in jail or causing a ruckus otherwise. While the prospect of being in a jail's general population setting would be daunting for some, Kodak has been incarcerated before and would likely feel a better peace of mind in the social setting than being isolated, as unorthodox as that sounds.
Perhaps his lawyer can file to get him in general population while he awaits trial – without using the verbiage Kodak did.