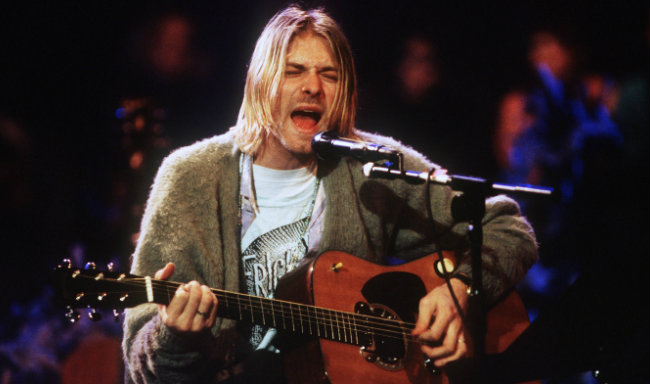 It's no secret that Nirvana leveled up to unprecedented heights shortly after Dave Grohl joined the band, entered the studio, and along with Kurt Cobain and bassist Krist Novoselic, recorded the seminal '90s rock album Nevermind. But, while that knowledge seems pretty common now, back around 1991 when the band first made it, I suppose Cobain felt the need to be a little defensive about the newest member of the group.
In a recently unearthed interview from that year with Studio Brussel, the singer felt the need to boost the bonafides of Grohl at the expense of the drummers who came before him. "The band is finally complete," Cobain said. "All the other drummers we had pretty much sucked." If you're Aaron Burckhard, Dale Crover, Dave Foster, or Chad Channing reading that back now, that certainly has to sting a little bit.
Back in 2014, a bit of controversy erupted when Nirvana was chosen to be inducted into the Rock And Roll Hall Of Fame. Despite the fact that Channing had played on the band's debut album Bleach, the same album the Hall was using to get the band past their 25-year consideration mark, the drummer was left off the stage that night, forced instead to watch from home. Whether Cobain thought he "sucked," or not, that situation certainly could have been handled better. I'm sure Dave Abbruzzese from Pearl Jam is with me here.