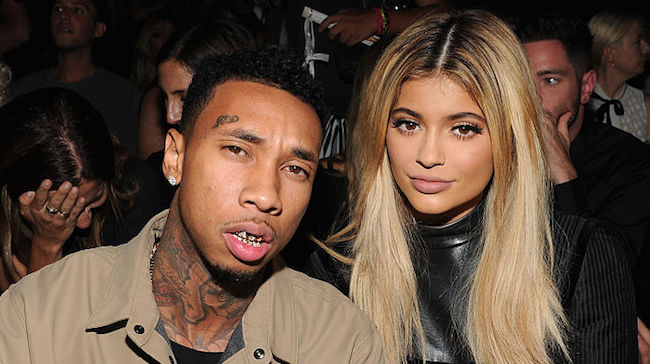 On Wednesday, Tyga was the butt of the internet's jokes after it was reported that the rapper had his Ferrari repossessed while shopping for a Bentley with his girlfriend Kylie Jenner. That sounds like the rich people version of having your card declined at Applebee's after stuffing your face on the 2 for $20 menu with your girl.
Well, it look like those stories about the "Rack City" rapper's whips may be inaccurate. In fact, this guy continues to find ways to fall up when it looks like things are going bad.
Jenner apparently blessed the rapper with a new whip, a white $300,000 Bentley Bentayga, per TMZ. According to the reality star, the early reports nearly ruined her surprise for her beau. "Fake stories came out today and the blogs almost ruined it and said me and Tyga were at the Bentley dealership when really it was only me," she said on her Snapchat yesterday. "I had to lie to T and say, 'I have no idea, T, what that story is, I was not at a Bentley dealership.' But I was."
Tyga had the most appropriate response to the surprise: "I'm speechless right now."
Same. I feel the same way, brother, but more power to you.