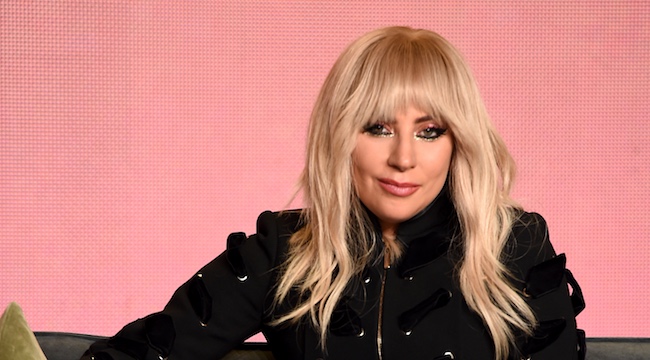 Lady Gaga's upcoming documentary Gaga: Five Foot Two is set to hit Netflix later this month, and based on the trailer, it looks like the past year of the pop star's life has been absolutely exhausting. It's been so tiring, in fact, that at a press conference for the film at the Toronto International Film Festival, she said she's going to take a break from music, saying (via The Hollywood Reporter):
"I'm going to take a rest. It doesn't mean I won't be creating. It doesn't mean I don't have some things up my sleeve."
She added that she wants to "slow down for a moment, for some healing. Because that's important." This year, Gaga has been touring, she jumped off the roof at the Super Bowl, and fittingly in light of her desire to relax for a minute, she appeared on the cover of Arthritis magazine to talk about hip pain. She's been phenomenally busy through some real stress physical and mental, so of course taking a break sounds like a pretty good idea right about now.
Related to that point, Gaga said that she doesn't want Five Foot Two audiences to think the movie is "like a big commercial for me, of everybody watching it and seeing how perfect I am, and how perfect my career is, and how perfect every little thing that I do and touch is, because that is just simply not true. That would be not in line with everything I am as an artist. I think the most important thing you can be is authentic, and [director Chris Moukarbel] is certainly authentic, and the moments were authentic."
Gaga: Five Foot Two premieres on Netflix on September 22nd. Watch the trailer here.