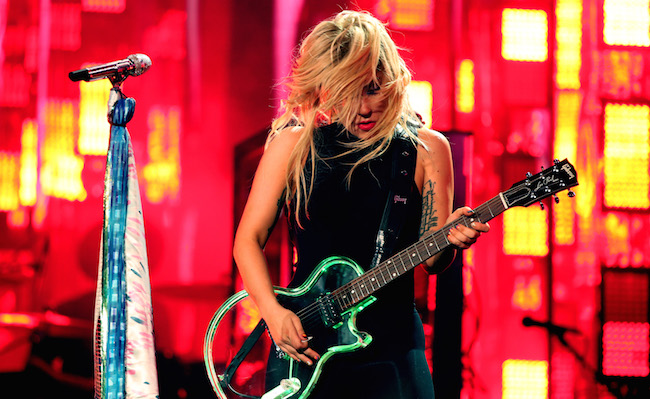 Just like she did in 2012 when Hurricane Sandy hit, singer-songwriter and pop act that "gets it" Lady Gaga is opening up her chequebook in the name of community support.
Mother Monster will be donating a whopping $1 million to hurricane relief with the money earmarked to assist communities in Florida, Texas and Puerto Rico impacted by devastating storm activity. The donation was confirmed in a statement released through Gaga's Born This Way Foundation.
"Over the past few weeks, millions have been forced to endure the unthinkable as the result of the hurricanes that have recently hit Texas, Florida, and Puerto Rico," wrote Gaga in a post framed around October 10 being World Mental Health Day. "My prayers have been with those impacted and I know yours have been too. But thoughts and well wishes are not enough."
Gaga's aim to go beyond thoughts and well wishes will see her financial muscle lend a hand to Save the Children's Journey of Hope program. Lady Gaga stresses that in these types of crises, the mental wellbeing of survivors can be easily overlooked.
We must do everything within our power to support the full, vibrant recovery of these communities, from meeting their immediate needs to helping them to rebuild sustainably. These brave survivors, however, are struggling to cope not only with the physical damage done to their towns and cities but with the mental and emotional toll of these events.

So the response to these disasters must encompass these communities' mental and emotional needs as well as their physical wellbeing – and dedicate resources accordingly. This is vital to long term recovery for people of all ages but especially for youth who can be particularly vulnerable. We know that when a young person experiences trauma the effects can be devastating, potentially impacting their ability to function successfully in school and beyond and hindering their mental health for years to come.
Full points to Lady Gaga for getting involved (as she's tends to do) and doing more than her part to help. To learn more about ways you can lend a hand with hurricane recovery without having to pony up $1 million, here's a resource that should give you a number of options.