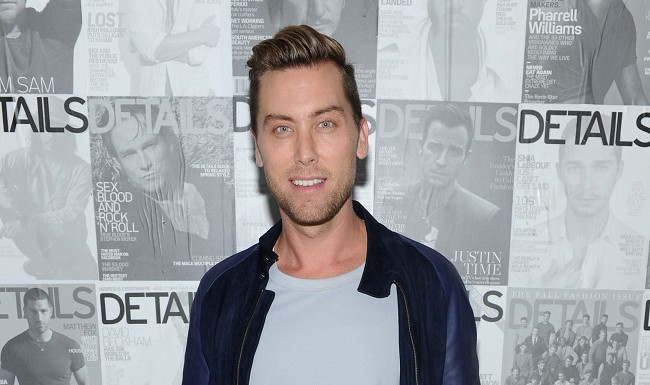 Lance Bass wants everyone to know that while the comments he made yesterday on The Meredith Vieira Show about being "inappropriately touched" while a member of NSYNC were true, they're not quite as bad as everyone is making them out to be. On his SiriusXM show, Bass clarified what he said and further explained why he said them.
Make no mistake, Bass didn't take back what he said, but he did downplay it. He alluded to being a teenager, then a member of the wildly popular boy band with Justin Timberlake, and an unnamed male adult finding any excuse to touch him, like "massaging his biceps" or other "massage"-type things. But in today's statements, he stopped short of saying he and other members of NSYNC were molested.
"When I was 16, 17, there was someone we worked with that definitely was touching me inappropriately, and I even know it at 16, 17, that this isn't right," Bass said on Dirty Pop. "No man should be touching a teenager like this. You know, where they kind of give you the massages."

"It's not like a Cosby situation where I felt violated, and I need justice, and it affected me. It just didn't. But it does other people out there, for sure. It's a serious thing, you know, sexual harassment."
Bass even expressed empathy for the man (who could be Lou Pearlman, but that's another story), saying that he knows what it feels like to be in the closet (which is an exceedingly generous thing to say). But mainly, during yesterday's discussion on women being harassed by men in higher positions, Bass wanted to say that women aren't the only ones who have to put up with questionable behavior.
Here is the clip:
(via Entertainment Weekly)