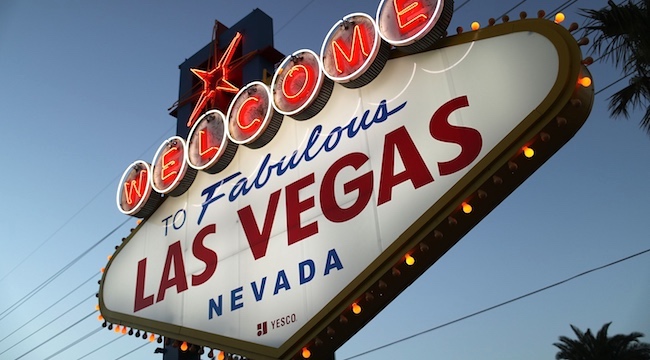 We know that the horrific Las Vegas mass shooting that took place in October was carried out by Stephen Paddock, but some people feel that the gunman isn't the only party at fault. "Bump stock" manufacturers are being sued, and now, so are Live Nation Entertainment — which hosted the Route 91 Harvest Festival where the shooting happened — and MGM Resorts International — the parent company of the Mandalay Bay Resort and Casino, where the shooter was located.
The Los Angeles Times reports that lawyers representing more than 450 victims filed multiple lawsuits in Los Angeles County Superior Court on Monday, with the contention that concert officials and hotel staff did not do enough to prevent this tragedy from happening. Houston-based lawyer Chad Pinkerton summarized his view of the situation bluntly (via the Associated Press): "We know in this day and age that evil does happen, and we have to protect against that. This was the largest venue security failure in US history."
The victims' attorneys said on Monday that "the festival did not have adequate exits or properly trained employees for when the crowd began trying to evacuate, resulting in additional injuries and exposure to the gunman's fire." Pinkerton further detailed what he saw as shortcomings in how the situation was handled:
"There was a decision made not to make that phone call to 911 immediately. My instinct tells me that's going to be because they wanted to control the environment and control the message before the public and the media was involved. Certainly they didn't know they were going to have an evil act such as this, but they could have anticipated it, they could have foreseen it."
MGM has responded to these legal actions, saying in a statement, "The incident that took place on Oct. 1 was a terrible tragedy perpetrated by an evil man. These kinds of lawsuits are not unexpected and we intend to defend ourselves against them. That said, out of respect for the victims, we will give our response through the appropriate legal channels." Live Nation declined to comment about the lawsuit, but said they're cooperating with an active FBI investigation and expressed sorrow for the "countless people forever impacted by this senseless act of violence."
Read more about the shooting here, and find Jason Aldean's first-person account of the event here.