No one was born famous, with the exception of the first test-tube baby (and maybe Paulina Rubio).
So, it should come as no surprise that many of the world's most famous Latin artists held down odd jobs while they waited for their eventual superstardom to hit. What might surprise you is just how odd some of those jobs actually were. Almost every musician has a story of working as a dishwasher or in retail, but only these select few musicians have worked jobs this interesting.
Gloria Estefan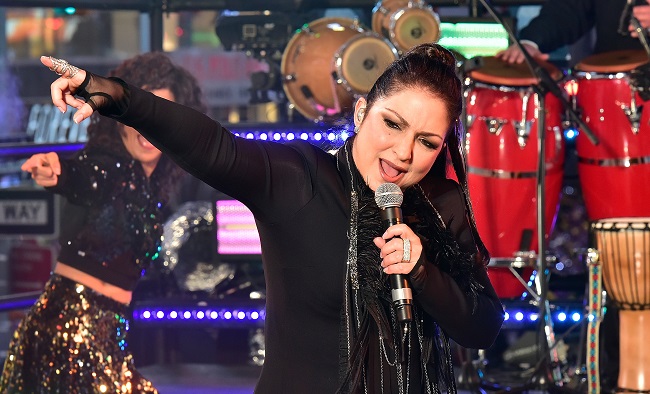 It makes a weird sort of sense that the woman perhaps best credited with bringing Latin sounds into the American pop music mainstream would make her living translating. Before she found success as the frontwoman of Miami Sound Machine, Gloria Estefan worked as a translator in the Customs Department of Miami International Airport, translating between English, Spanish and French.
But that's not the most interesting part. Her trilingual fluency and ability to pass in both Cuban and American circles caught the attention of the CIA, who approached Estefan to work for them.
"They realized that I was someone who could pass as a regular person without raising any eyebrow," she said onTelemundo's Al rojo vivo with MarÍa Celeste Arrarás . "So the CIA approached me and wanted me to train in their Atlanta headquarters."
Estefan's mother swayed her not to take the offer, however. She had already had to fear for the safety of Esteban's father, who worked for a time as the bodyguard for Cuba's president-then-dictator Fulgencio Batista and participated in the failed Bay of Pigs Invasion. And lucky she did. None of us want to live in a world where "Get On Your Feet" doesn't exist.
Julio Iglesias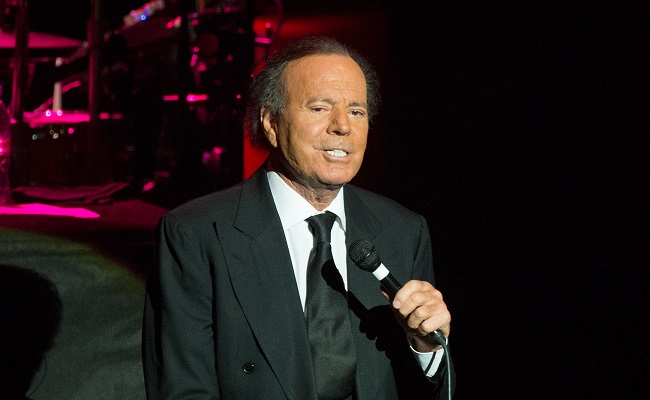 Julio Iglesias was destined to make ladies swoon one way or the other. If he didn't become the massive musical sensation who had people swooning through several decades, he no doubt would have been the secret crush of several Real Madrid fans. That's because the "To All The Girls I've Loved Before" singer was well on the way to becoming a goalkeeper for the storied Spanish club.
Iglesias played keeper professionally for Real Madrid Castilla, the developmental team of Real Madrid, until he was involved in a serious car accident that left him unable to walk for the next two years. While he was recovering, a nurse gave him a guitar to keep him busy.
We doubt he feels too poorly about the mishap that ended his playing career, though. He only went on to be the highest-selling Latin music artist in history.
Silvio Rodriguez
You'd expect a man as heavily associated with the Cuban left as Silvio Rodriguez to be a bit of a worker. And you'd be absolutely right. The poet and nueva trova icon held plenty of hard jobs before his undeniable skill with a pen and acceptable singing earned him worldwide acclaim. Rodriguez grew up on a farm in Cuba's Havana province and — beyond the two years of required military service — he also worked at other labor-intensive jobs — like as a crew member on a fishing vessel.
That's not to say that Rodriguez wasn't indulging his creative side before he got famous. The "Mi Unicornio Azul" singer worked as a comics designer for a Cuban magazine and even found the time to pen some of his most famous songs while out at sea.
Ruben Blades
This Panamanian icon and creator of cerebral jazz and salsa music could have had just about any career he wanted. His intellectual bent wasn't contained by just music so, well before he became a universally beloved musician, he graduated from law school and worked for a time as a lawyer.
Like all lawyers, even the globally famous musician ones, Blades eventually decided he wanted to be a politician. Well after his music career took off, he ran for the Panamanian presidency under his own Mother Earth party. He lost that election, but is mulling another shot in 2019.
Shakira
Prior to becoming the World Cup standard-bearer and world's most-famous owner of trustworthy hips, Shakira was an actress in a really bad Colombian telenovela called El Oasis. Because this is the internet, there's proof right up top. Luckily, she learned from the experience in time to teach us all to love one another as Gazelle.