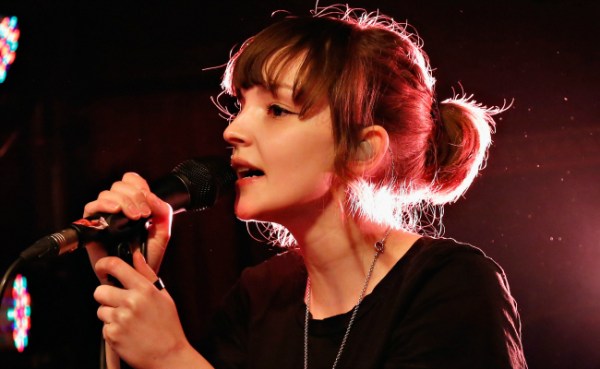 Social media can be a minefield for the worst kind of vitriol, especially for women. Whether it's about sports, entertainment, or even sports entertainment, there's an established culture of trolls ready to pop up and say something hateful or disgusting. However, in the case of Chvrches frontwoman Lauren Mayberry, she decided to fight back with a vengeance. The fantastic "Cry Me A River" coverer highlighted a particularly awful commenter on Instagram, and she basically tore him a new one:
My band is lucky enough to have some of the most awesome, supportive and respectful fans in the world and we are so excited to be in the studio making an album to share with them. Yet, on a daily basis, we still receive communications like this. These people never learn that violence against women is unacceptable. But they also never learn that women will not be shamed and silenced and made to disappear. I am not going anywhere. So bring it on, motherf*ck*rs. Let's see who blinks first.
That's probably the most kickass way to handle a troll. While Mayberry has made her feelings known about the violence and harassment women receive online before with an essay in the Guardian, taking things to the streets is definitely a welcomed step up. Any day a troll gets aired out publicly is probably a good day, and hearing as a bonus that Chvrches second album is coming along makes it a great one. Ice Cube would be pleased.
(Via Instagram)