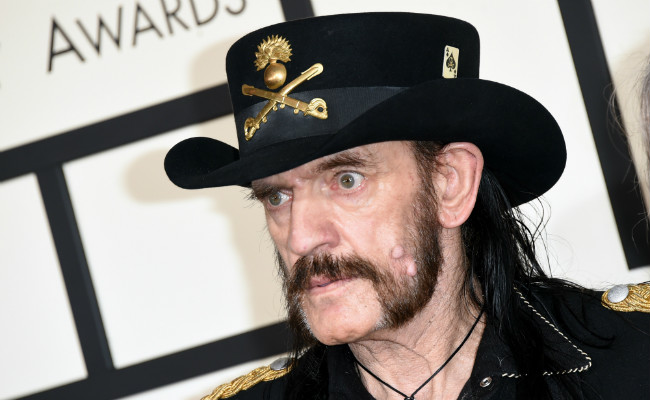 Motörhead frontman and patron saint of hard living Lemmy Kilmister died on Dec. 28, and you can measure the impact that Lemmy had in the number of celebrities and fans rushing to pay homage. Across the internet, musicians expressed grief, and Foo Fighters' Dave Grohl even went out and got an "Ace of Spades" tattoo. Lemmy's influence spreads even wider than that (no pun intended) as evidenced by xHamster's tribute to Lemmy.
The porn website whose name you're totally pretending not to recognize changed its hamster logo so that he was wearing Lemmy's iconic skull 'n' crossed swords cowboy hat.
The site also tweeted out a fitting tribute to the man who wrote songs like "Orgasmatron" and "Whorehouse Blues."
Even more tributes to the late star are rolling in. Several rock 'n' roll heavies have penned essays on Lemmy's passing for Rolling Stone. Rage Against The Machine's Tom Morello had this to say:
"You can't overstate the degree to which Lemmy was the real deal. He was authentic. There are a lot of guys in bands who drape on the accoutrements of skull and crossbones, but it felt like Lemmy probably was a brigadier general in some sort of heavy metal Harley-Davidson skeleton army."
To hear more about Lemmy Kilmister in his own words, check out our interview with the man himself from earlier this year.
(Via Consequence of Sound)