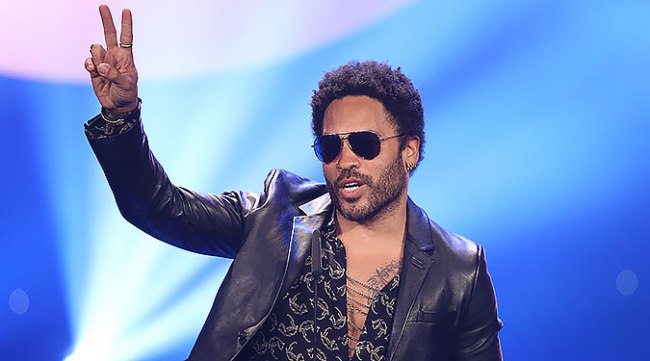 Hope everyone got a good look, because Lenny Kravitz has had just about enough of your gawking.
When the rocker's "axe" first surfaced on the internet after its surprise cameo at a festival in Stockholm, Sweden, it was all laughs. Even Lenny himself took a lighthearted approach to the potentially embarrassing situation, taking to Twitter and posting a screenshot of a conversation between himself and Steven Tyler of Aerosmith. He even coined the event #PenisGate. But those mirthful laughs and giggles at a potentially humiliating moment are over. The "Where Are We Running" singer is considering legal action about having the dick pics taken off the internet.
According to Metro (via NME), Kravitz's legal representatives are now threatening publishers with lawsuits, saying the photos breach their "clients' copyright, human rights, right-of-publicity and performer's rights." Is a photo taken at a concert a copyright issue if the photographer isn't shooting the photo for commercial purposes? I guess we'll find out. Also, Kravitz could just ask all the sites to take the photo down, and that would be fair and reasonable, but once the proverbial pee is in the internet pool, that photo is online forever.
Ah, if only the internet weren't a weird, lawless place that is wonderful and humiliating all at the same time.
(Via NME)