Philadelphia rapper LGP Qua came out of nowhere to bite down on the rap game like a shark late last year with a series of viral Instagram freestyles that sent the rap blogosphere into a frenzy with his impassioned delivery and earnest message. He became an overnight sensation, almost instantly rubbing elbows with legends like Nas, receiving accolades from the notoriously hard to please Pete Rock, and collaborating with Will.I.Am on "Insomniac (Woke)."
It's only right, then, that Foot Locker, wanting an up-and-coming artist companion to help debut its "Before And After the Bite" campaign with the Nike Air Max, sought him out to not only publicly endorse the shoe but create an original song and music video centered on the theme of indomitable grit and hustle called "Hungry." Check it out below.
While the lyrics to the song detail his rapid come-up from the hardscrabble streets of Philly, the kicks themselves, a Foot Locker exclusive colorway of the iconic Nike Air Max Plus silhouette reflect that same endless hunger, taking inspiration from the hunting behavior of sharks, always moving and forever hungry for more. Celebrating the launch of the collection, Foot Locker curated a series of events promoting both the Before and After The Bite campaign and LGP Qua's vicious new music video, including an exclusive "Before And After The Bite" Gallery tonight April 18 from 12 PM to 5 PM EST in Soho, New York City, featuring artwork from 20 up-and-coming artists across North America hand-picked by notable art figures including 13th Witness, MADSTEEZ, and Baron Von Fancy.
LGP Qua — short for "Let's Get Paid," along with a contraction of the young rapper's first name, Quadere — will also perform at an invite-only show tonight as well. A quick perusal of his Instagram and the love he's been receiving from both kids his age and old heads alike makes it evident why he calls himself "The Voice Of The Youth" and more than earns the title. The fast-rising, hard-rhyming young rapper was gracious enough to give me a few minutes to talk about the Before And After The Bite campaign, "Hungry," and his first taste of success and why it's left him hungrier than ever.
What can you tell me about this Foot Locker collaboration?
We're airing the video that I did for Foot Locker, it's called "Hungry." And then we're introducing the new sneaks Foot Locker got coming out, Before The Bite and After The Bite.
What's the song about?
It's just what the sneaker stands for. It's like a shark, you hungry, you in the water, it's just telling the story of what you want and what you don't got and you striving to get it. After the bite, it's like after you got it. The shark see the blood, got it, but you still want more. You wanna keep moving forward like a shark do.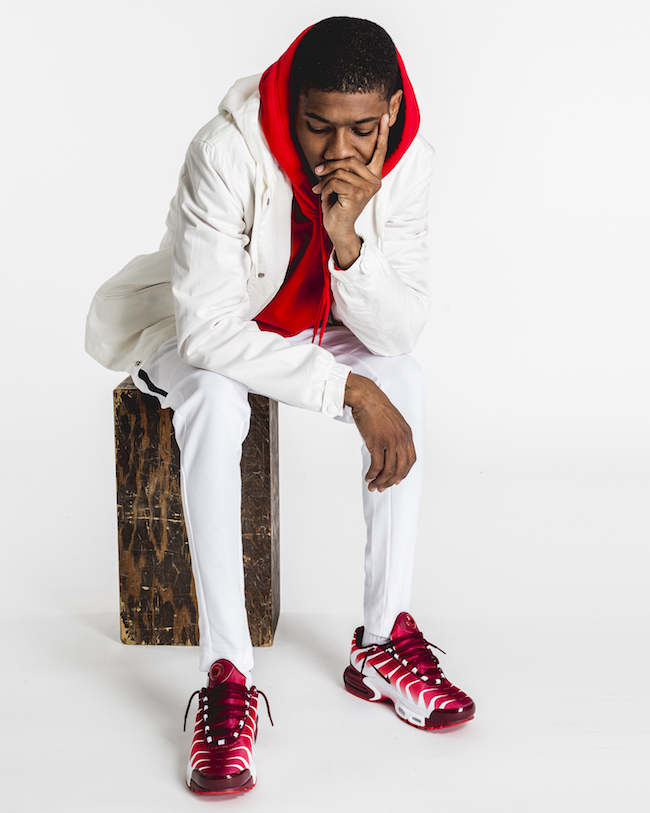 Is that how you're feeling right now?
That's exactly how I feel! I got too much more to do. I feel like I got so much more to achieve and accomplish and I ain't stopping 'til I left my mark. I still wear the Befores right now because I feel like I'm just as hungry as I was. If anything, I'm hungrier than before because I got a taste of it, now I want more.
It's fascinating that you started out doing Instagram freestyles, they went viral, and now here you are doing music videos with Foot Locker. Did you expect to receive this sort of reaction?
Honestly, I expected to get a reaction but how I got it so fast? I didn't expect it. I feel blessed but still humble at the same time. It's like my videos were just me expressing myself and expressing how I felt about real-life situations, people responded to it, they liked it, they liked that I was just keeping it real. Everything was just organic and everyone was showing genuine love. I try to give back all the love they been showing me.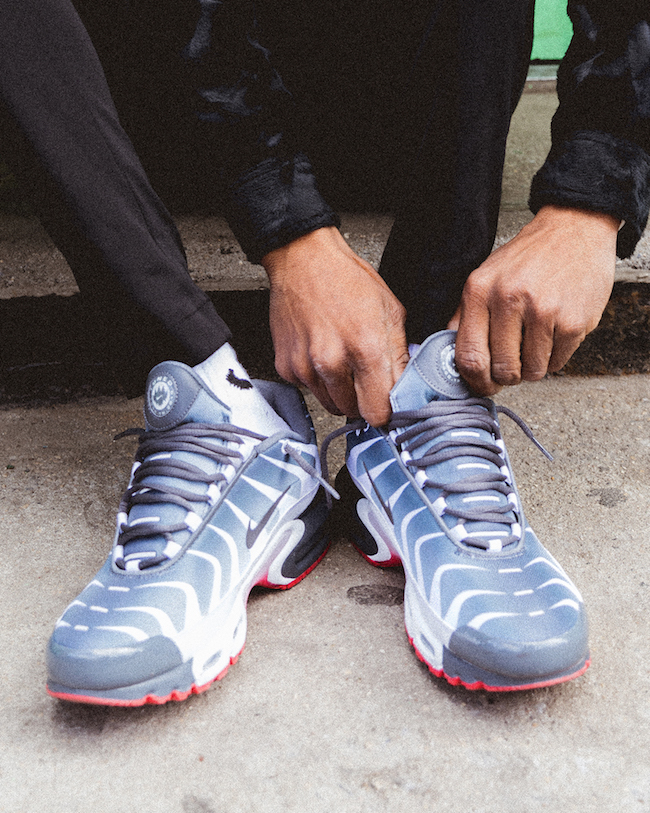 So Will.I.Am reached out to you to work; what was that like, working with a legend?
When I first met him, it was a crazy feeling to be next to a legend. I met him through Nas when Nas had a party out in New York. Being in the studio with him… He's 100 percent, strictly about his work. He's a genius when he in that booth. He just get in his zone and go. I tried to learn as much as I can from him. He dropped a lot of knowledge on me: Always stay true to yourself, stick to what you do. I got a lot of respect for Will.I.Am.
So, you're still not signed… Are the labels knocking?
The labels are definitely coming out and taking interest in me. But you don't wanna make a rash decision or rush anything. I feel as though if I keep working hard, they'll still be interested in me, so hopefully, they ain't going nowhere. I'm gonna wait 'til the right move presents itself.
That's smart. What's your goal for 2018? What would you like to have accomplished by the time that ball drops?
I want to be established, as in like, when they look back at 2018 and LGP Qua comes up in the conversation, I want them to say, 'He changed it. He left his mark. From that year, he just went.' Like Muhammad Ali. If you go back to one of his fights… 'I remember he was in the Rumble in the Jungle…' When my story be told? "2018? Oh, he took that year by storm."
That's an admirable goal, sir. Have you talked with Meek Mill at all?
I didn't personally speak to him, but through a couple of his associates, I been hearing he definitely knows about me. His situation is crazy. All that's in the dark is gonna come to the light. I'm definitely wishing for Meek to get up out that jail cell.
The city of Philly had a huge comeup this year. The Eagles won the Super Bowl and the 76ers' process is finally coming together. How does it feel?
Man, Philly! City of Brotherly Love! It's an incredible feeling. From the musicians in my city to the comedians to the sports, I feel like my city is real active and I love it! Let's go up against Miami in the playoffs and see what it's hitting for. We coming for everything. We coming for that NBA Championship too. Let's go, Philly!
The Foot Locker-exclusive "Before The Bite" and "After The Bite" colorways will be available in-store and online in the US and Canada on Wednesday, April 18 ($170 USD and $215 CAD). The "Before the Bite" comes in grey and white, while the "After the Bite" swaps the grey for red.