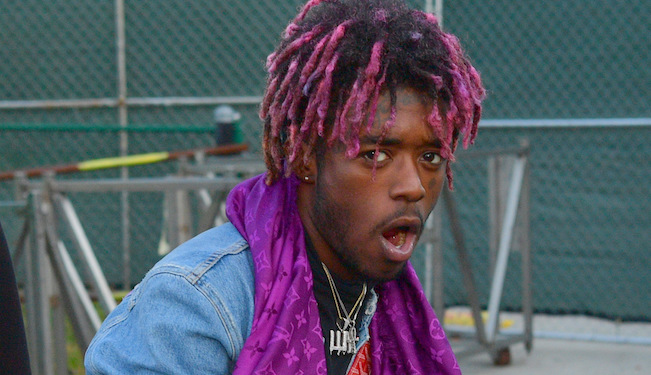 Lil Uzi Vert is having one hell of a 2017. Coming hot on the breakout success of the Migos No. 1 single "Bad and Bougee," to which he added his own signature guest appearance, The Luv Is Rage rapper has just officially become a platinum-selling artist in his own right thanks to his single "You Was Right." That's correct, the RIAA, the organization tasked with tabulating the numbers has certified that the song has sold well over a million copies.
This really feels like it could be the beginning of a big step in Uzi's rise. It seems like the Philly rapper is everywhere these days. In just the last couple of weeks alone, he's hopped on the song "Go Off" alongside Travis Scott and Quavo for the Fate of the Furious soundtrack. Then he showed up to offer a feature on Iggy Azalea's comeback bid, "Can't Lose." And with a rumored collaboration with Kanye West already in motion, it's probably fair to say that he's going to stay winning for a minute.
Metro Boomin, the man who produced "You Was Right," was certainly more than thrilled by the announcement and took to Twitter to express his congratulations.
To which Uzi himself responded…
Check out Lil Uzi Vert's platinum certified banger "You Was Right" in the video below.