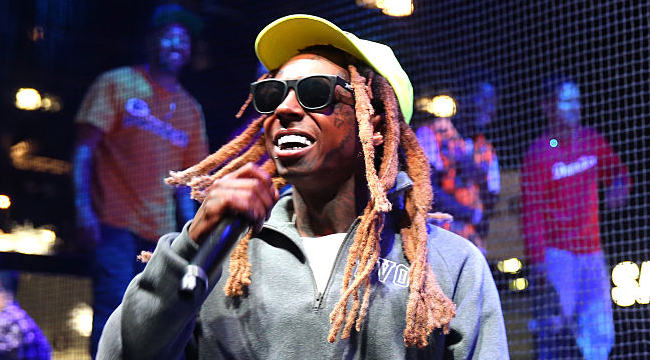 Seems like forever ago, but Lil' Wayne did an eight-month bid at Rikers Island back in 2010. Yeah, 2010 is forever ago at this point. While he was there, Tunechi managed to get the highest paying job on the island: suicidal-protection aide. Even locked up, Wayne was still making the most money possible and using his voice to do it.
Vulture got their hands on a few excerpts from Wayne's Gone 'Til November: A Journal of Rikers Island and in it, the rapper spares no detail on what it was like in one of the world's most notorious prisons. Getting back to his job, the rapper's responsibility was to be on the lookout for anyone who wants to "hang up" and alert an officer. While on his eight-hour shift, he wasn't required to negotiate, talk them off the proverbial ledge, or try to stop them. Like I said, his job was to protect, not prevent. Wayne said it best:
"Yeah, it's that real."
The job had to take a toll on him. Trying to prevent a suicide is one thing but having your hands tied with your only reprieve being to alert someone has to be disheartening. There's a reason it was the highest paying job an inmate could have and I wouldn't be surprised if his therapy sessions increased because of it.
This should come as no surprise to anyone, but Weezy is a compelling writer. He talks about his first day inside, the difficult adjustment period, the time Puff paid him a visit, and of course, finding out his girl and Drake had a prior "relationship." The quotations are because I'm using "relationship" as a euphemism for "sex."
This isn't our first look at his book but it's the most in-depth as that release date is coming up fast.
Wayne's trademark honesty runs throughout his journal entries and the bits we've seen so far show it's a very insightful read. Gone 'Til November: A Journal of Rikers Island drops on October 11 at bookstores a digital device near you. If you're a fan of the man or even if you're not, it seems like it'll be worth the purchase.
(Via Vulture)