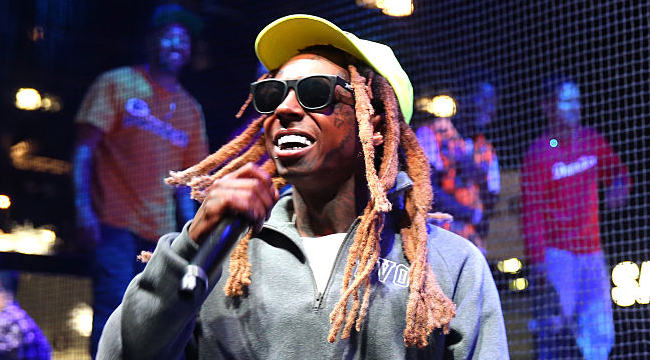 Lil Wayne's battles with epilepsy are well known at this point, with the rapper previously suffering seizures causing concert cancellations and emergency landings while he was flying. He has stated several times his seizures aren't a result of any drug use, but simply caused by the epilepsy he suffers from. Now, he's dealing with that disorder again as TMZ reports he suffered several seizures in Chicago on Sunday.
According to TMZ, Wayne was hospitalized in Chicago after being found unconscious in a hotel room after suffering at least one seizure. From there he was rushed to the hospital where he suffered another seizure. His team tried to have the rapper discharged after a short stay, but doctors advised against it because he has suffered seizures while flying before. Wayne is scheduled to perform at Drais nightclub in Las Vegas with Rae Sremmurd late Sunday night and it is unknown if he will make it to the performance. Coincidentally, Wayne had to cancel an appearance in Las Vegas just last year due to seizures.
Wayne's camp has yet to give any updates on his condition on social media, and they didn't respond to requests for a statement from TMZ so his condition is unknown right now.