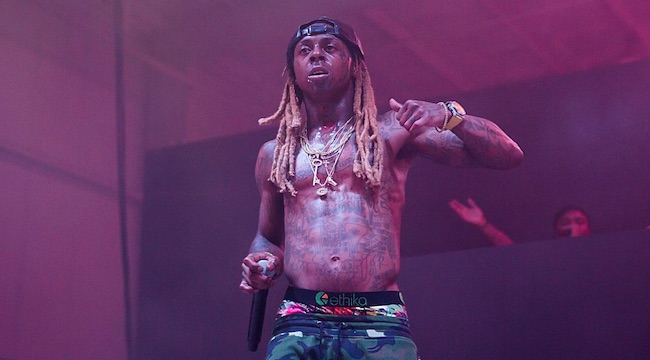 Lil Wayne has faced some intensive criticism this week for disparaging comments he made about the Black Lives Matter movement in a recent Nightline interview.
Later, he claimed that the interviewer had previously provoked him by asking a question about his daughter, and his answer was coming from a place of ill will because of that incident, not any actual malice toward the movement. He apologized, but the matter lingered on.
Now, TMZ reports that Wayne knew the comments were probably going to cause a stirs, so he tried to stop the controversial clip from making it on air. His team reportedly tried to block the rant from making it on air, but ABC ignored their demands. Wayne's camp said the interviewer Linsey Davis crossed a line into unapproved questions, but ABC replied "When it came to the questions and the topics of the interview nothing was off limits."
When the clip did air, Wayne reportedly fired his publicists, who were unable to halt it. This comes in the midst of a tumultuous year for Wayne, who has been fighting tooth and nail to get out of his contract with Birdman and Cash Money since 2015, and he is suing them for millions of unpaid royalties. Here's hoping things begin to clear up for Wayne in 2017.