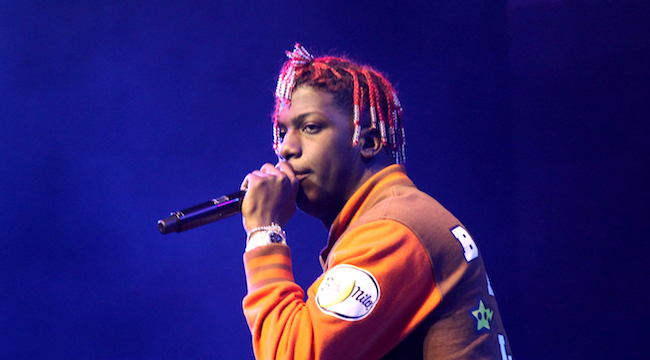 Lil Yachty was one of the most-hyped new artists to release an album in 2017, but Teenage Emotions, his major label debut, reported disappointing first-week sales, which Yachty says left him feeling "devastated" in a new discussion with Interview magazine. Sitting down with fellow Sailing Team member Kodie Shane, Yachty revealed his true feelings about the Soundscan results for his big debut.
"When I first released my Teenage Emotions album I thought that shit was fire, as you should," he pointed out. "Then the sales came back and it did 44,000 first week and I was devastated and so confused, I worked so hard." He attributes the less than welcoming reception for Teenage Emotions to his abrupt shift in content, which an aspect that was noted in some negative coverage. "I disconnected with my fans because I tried to do this other stuff, you know? These records were good but they weren't what I started with."
It's true that much of Yachty's debut tried to force a vibe that wasn't consistent with the Lil Boat mixtape that first vaulted him into the mainstream consciousness. He also admits that the criticism threw him off ("Everyone is entitled to an opinion and everyone can have a voice. So I didn't understand at first why people would be so mean, or just have so much hatred for no reason."), but insists that the follow-up, Lil Boat 2, will constitute a return to the lighthearted fare that first endeared him to his young fans. "You have to really understand your fan base, what they like, and that's what you do it for," he advises. For her part, Kodie seems ready to take his wisdom and run with it into 2018 and her own major label debut.