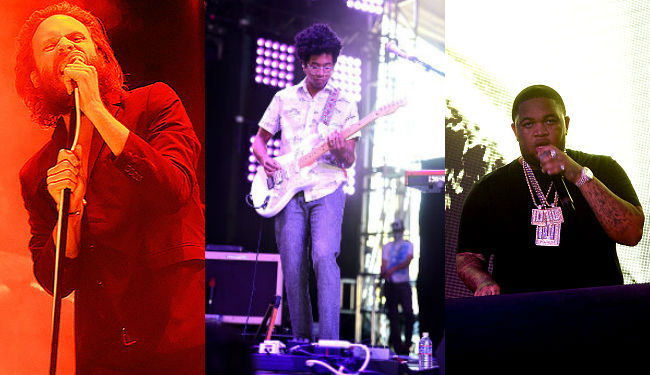 With all the plans that have to be made to pull off a successful trip to Lollapalooza, from mapping out the Bud Light vendors to figuring out how to actually get to the venue, you can be forgiven for not taking a good hard look at the schedule. After all, there were hotels to book, sunscreen to pack and car snacks to buy before you ship off to the only major city that is at least 500 miles from everywhere else.
The sheer number of names playing at one of America's largest festivals can be daunting, especially if you've stayed up for days planning a trip, so we've taken the liberty of picking the acts that you absolutely can't miss at Lollapalooza 2015.
Bully
This '90s-indebted punk group built quite a name for themselves with the release of their single "Milkman." The buzz around them was so big that their debut album (as in their first album ever) was streamed by NPR before its release.
See them because: You want to tell your friends you saw them before they took over the world.
Django Django
Unlike other oddball Lolla rockers like Alt-J and Tame Impala, Django Django absolutely kick.
Their textures are trippy and their influences are psychedelic, but "Default" hits the crowd like the hypest track of an EDM set at Perry's.
See them because: You can #turnup among your own age bracket.
Young Thug
Atlanta rappers have spent the last several years tossing out rap's rulebook. Thugga went one step further and tossed out the dictionary.