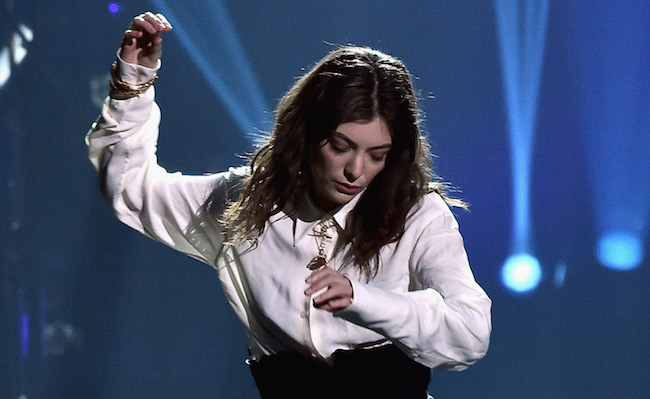 The 60th Annual Grammy Awards features a sizable showing for Lorde in the nominations, but don't count on seeing the "Green Light" singer-songwriter at tonight's shindig. She's not going to be there, even with her Album of the Year nomination in play. According to one report, there's a very specific reason why that is. (No, it's not about Lorde's issue with Cardi B's semi-snubbing But could you imagine!)
Variety reports that the reason behind Lorde's absence is because she declined a performance spot on the ceremony. Why? According to their source, the Grammys approached Lorde about performing in a non-solo capacity (specifically a contribution to a Tom Petty tribute) and she turned it down. All of the male Album of the Year contenders are scheduled to perform in their own designated solo slots, so absorb what you will from the reported declined invitation.
Lorde's mom (or mum, I suppose) poet Sonja Yelich took issue with the history of sexism at the Grammys in a social media post on Friday.
Both Grammy reps and Lorde's reps have not yet commented on Variety's story. If you had your heart set on seeing Lorde do a Grammy performance, there's a classic one nestled below for your convenience.