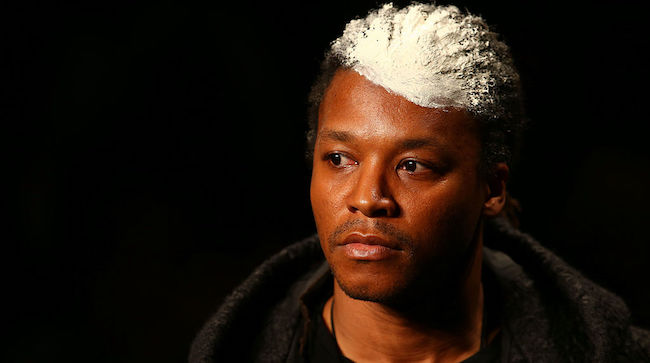 Lupe Fiasco's fans won't like this latest update from their favorite rapper. As of Tuesday morning, the leader of the Lasers has decided to put the mic down once again.
"I get the hint God," he tweeted on Tuesday morning. "Yo Lupe fans it's been fun and I hope you've had fun. I'm officially not releasing anymore music. Albums cancelled."
The plan all along was for Fiasco to release his final trio of albums — Drogas, Drogas Light and Skulls — and then hang his mic up by the end of 2016. However, that was before he ran into various issues with the albums and announced they would be pushed back to early 2017. It sounded very promising, especially after he released "Made in the USA" a few weeks back. Now, the whole plan's a wash apparently.
The abrupt change of plans appears to revolve around the latest song he released titled "N.E.R.D." The track is a freestyle over J. Cole's "everybody dies" in which Lupe mimics Cole by applying his own critique on the climate of rap and music as a whole. The song included a lyric that some regarded as anti-Semitic: "Artists getting robbed for their publishing by dirty Jewish execs who think it's alms from the covenant" and it sparked a spiraling debate on social media between the artist, critics and some of this fans. Coincidentally, The Cool rapper also claimed SoundCloud forced him to remove the song due to "hate speech,' although it is available at the moment. Also, his tweets are protected at this time.
If it feels like something Lupe's done before, it's because he has retired once or twice on previous occasions, only to eventually return. His long-running battle with his previous label Atlantic was finally resolved a while back, allowing him to go indie and guide his own career. Currently, things look like they're going nowhere, at least for the time being. Those three albums now going on hold indefinitely sucks for fans who have rode with the rapper through all of his ups and downs.
Listen to "N.E.R.D." below.