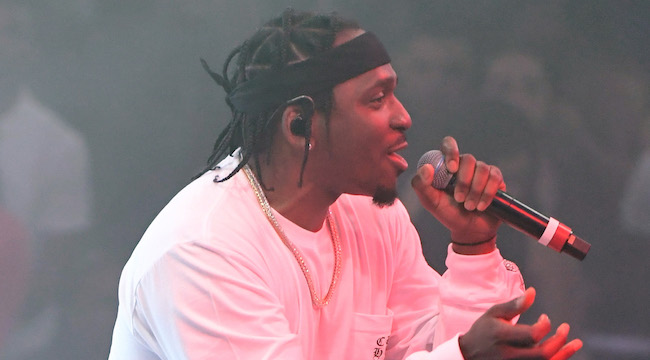 Made In America is already one of the best big-name festivals for fans of hip-hop, but just because something works doesn't mean it can't be improved. So Made In America's producers, who include Jay-Z's Live Nation touring company, have made improvements by adding some big hip-hop names to the festival's 2018 lineup: Pusha T, Lil Skies, and Tekashi 69 have all been announced, as well as breakout R&B hitmaker Daniel Caesar.
The original lineup already featured huge stars and surefire draws like Nicki Minaj, who is currently promoting her upcoming album, Queen, which was pushed back a week for sample clearances, Meek Mill, fresh off his recent stint behind bars and ready to begin reestablishing his dominance, and Post Malone, who helped hip-hop take over Lollapalooza this year, outdrawing genuine "rockstars" like Jack White, who has begun to dabble in hip-hop himself recently.
While it was rumored that this year's Made In America festival would be moving to a new location as Live Nation and the city of Philadelphia disagreed on terms, it was previously reported that the city and production company had come to a new agreement. Made In America will take over Benjamin Franklin Parkway Saturday, September 1 and 2. Get tickets and more info here.