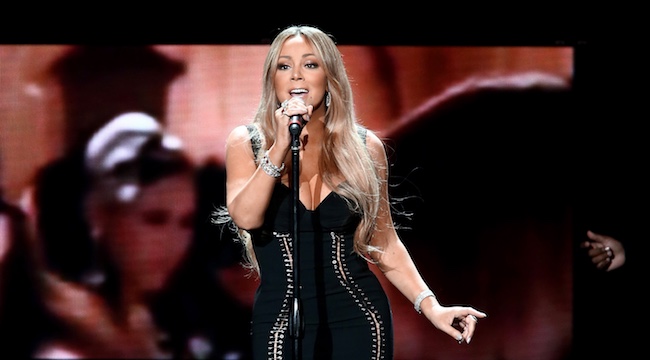 Mariah Carey has had a lot going on in her life the past few years: She and her fiancée split up, she has a reality show, she's executive producing another show, and of course, she's a singer. All of this activity has taken a toll on the musician, and now, she's revealed that she is battling bipolar disorder, and has called these past few years "the hardest couple of years I've been through."

In a new People cover story, Carey says she was first diagnosed in 2001 after she was hospitalized for a physical and mental breakdown. She's currently in therapy and takes medication for bipolar II disorder, and she says that now that she's addressing the issue, she's able to live her life in a more productive and positive way:
"Until recently I lived in denial and isolation and in constant fear someone would expose me. It was too heavy a burden to carry and I simply couldn't do that anymore. I sought and received treatment, I put positive people around me and I got back to doing what I love — writing songs and making music."
She also said that she hopes the stigma around bipolar disorder will go away as awareness is spread:
"I'm just in a really good place right now, where I'm comfortable discussing my struggles with bipolar II disorder. I'm hopeful we can get to a place where the stigma is lifted from people going through anything alone. It can be incredibly isolating. It does not have to define you and I refuse to allow it to define me or control me."
As for her music, she's in the studio working on an album, which will be her 15th and the follow-up to 2014's Me. I Am Mariah… The Elusive Chanteuse, with Jay-Z and Roc Nation.