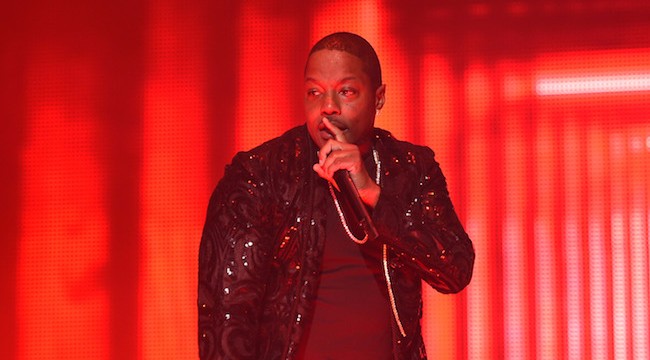 Remember Mase? The rapper who made "Lookin' At Me" and "Feel So Good" might not be anyone's first pick to release an utterly savage diss record, but after being pushed one too many times by his former Children Of The Corn cohort Cam'ron, Mase has snapped back with a scathing response to Cam's prodding with "The Oracle."
Earlier in the month, Cam'ron returned to rap's spotlight with a new mixtape entitled The Program. The very first record, "It's Killa," contained some very unfriendly bars for Mase, namely, a story about having to save Mase from a sticky situation. "Then Ma$e called, said 'Yo, I'm stuck inside some bitches house' / Her boyfriend at the door, could I hurry up and get him out," leads to, "Told him straight up I ain't feeling him / Let me curve this n—- 'fore I end up killing him," which apparently rubbed Mase the wrong way.
On "The Oracle," Mase lets loose, revealing about a decade's worth of dirt on Cam'ron, from his propensity for wearing pink to ducking his beef with 50 Cent, accusations of snitching (the cardinal sin of hustlers, as both Mase and Cam claim to be), and Cam's disrespectful business dealings with Diplomats co-founders Jim Jones and Juelz Santana. Going in over Jay-Z's "The Blueprint 2" instrumental (you'll remember Jay and Cam also have some friction from their time on Rocafella Records), Mase airs enough dirty laundry to open a laundromat.
Even worse for Cam — or Mase, depending on how you view such things — Mase went to Genius to annotate the blistering bars of "The Oracle," explaining the various backstories behind some of the diss track's more savage lines.
Shed a tear for fans of late-'90s Harlem rap. There's little chance this situation ends up in another "Horse And Carriage."