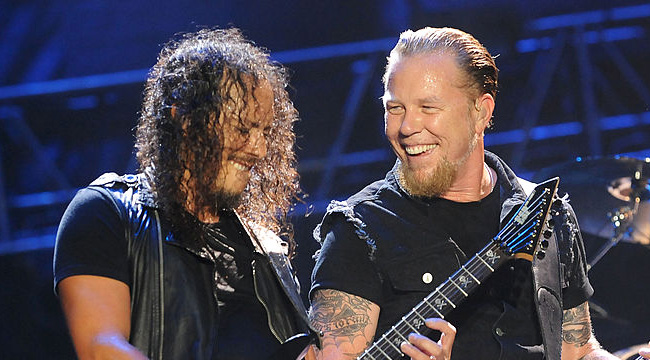 Facebook can be a great tool for communicating with friends who don't live in town, finding interesting articles, and discovering new music and products. It can also be an irritating platform of fake news articles and excruciatingly detailed updates on your former middle school crush's new baby's stool consistency. Basically, when you log on, you win some; you lose some no matter who you are. Recently, some Metallica fans in and around Tucson, Arizona, were duped and disappointed to learn that a performance slated to take place at a local Joe's Crab Shack, planned for August, wasn't actually real and was just a social media hoax, similar to the Limp Bizkit performing at a gas station "concert" from a few weeks ago.
The details of the not-so-official seeming Facebook event included information about ticket sales and a contest inspired by Willy Wonka, which promised five winners that carne asada burritos from a local Los Betos franchise would contain golden VIP tickets and a chance to "hang out with Metallica." For the most part, people who RSVP'd to the event page, which outlandishly claimed "Metallica will be playing all their albums in entirety" (the band has 10 albums alone), seemed to be in on it, but some believed it; as proof, food sales increased at Los Betos the day tickets were supposed to go on sale.
At the very least, a burrito is a pretty good consolation when you're bummed that your favorite band isn't going to show up in your hometown.